Posts Tagged 'businesses'
Where is Your Business Going in 2015?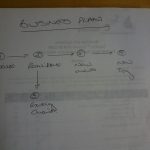 I know you'll already have read a lot by now about setting goals for 2015, about New Year's resolutions and about plans … and that's because this is still a good time to think about all of them!
So where is your business going this year? What goals have you set for your business?
At the start of 2014 I created a new Business Plan for Appletree. We nicknamed it 'The Napkin Business Plan' because it was so simple that I could (and did) draw it on a napkin! It outlined five stages that I was going to take the business through. Each stage had a number of activities that needed to be carried out before I moved onto the next one. I had to reach certain milestones – or goals – before the business would be ready for the next stage. Each stage also had specific marketing that needed to be done, in order to meet the goals. It gave our marketing a really clear focus, with clear targets.
Let me give you an example.
One stage of the Napkin Business Plan was called Recalibration. At the start of the year, I decided to focus the business on providing marketing content – something I always used to do, but had wandered away from. This meant that I needed to spend time talking to my existing clients, to make sure they were happy with my decision. The goal was to retain as many clients as wanted to receive the sort of service I wanted to provide. The marketing that needed to be done was about making contact with my clients – lots of phone calls and meetings with them to discuss the options.
The result? A couple of clients left us during the year, because they needed something different from the service we wanted to provide. And that was OK, as it left room for new clients to join us, who do want the service we want to provide. They have ended up being more fun to work with and more profitable!
Following the Napkin Business Plan helped make my business the most successful and profitable it has been for many years – proof that having goals and following a plan really does work.
Where is your business going this year?
What Do Your Clients Really Think of You?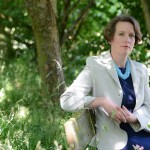 The Appletree Client Survey – Part One
When did you last ask your clients what they really think of you? Do you know why they use your services and what they like about what you do for them?
Too many businesses, especially large ones, provide a service that they think their clients want. They don't actually stop to find out if it's what their clients are looking for; and then they're surprised when clients leave them for someone else.
Small businesses have a distinct advantage over larger ones when it comes to talking to our customers. It's much easier for us to keep in touch with them and really get to know them as individuals. And yet how often do we ask our clients what they think of us? Not often enough. Why not? Because we might hear comments that we don't like! Clients may tell us what we don't want to hear. So it takes a certain amount of bravery to ask clients what they think and it needs to be done properly.
At the beginning of 2014, I started to carry out a survey, to find out what my clients thought of Appletree and the service they receive from us. I emailed a number of them, asking them a series of questions and asking that they reply by email. I emailed some others the same questions, telling them that I would call to go through the questions. And then something got in the way and I never got around to collecting the information from my clients!
This autumn I decided that, due to a number of changes that have happened at Appletree this year, I should carry out a proper survey. Having failed to do it on my own earlier in the year, I realised that I needed some help. So I found a great company who specialise in looking at customer experiences and they're carrying out the service for me.
The process we're going through is very interesting. We started by looking at the 'customer journey' that clients take, from the very first moment they meet me, through to becoming a client and receiving our ongoing marketing service. Think about booking a flight and all the interactions that you have with the airline – each time you come into contact with the company. You need to do the same for your business.  Working through this journey gave us a series of twelve questions to ask our clients. The questions cover a number of aspects including the initial meeting, the paperwork we send out, the speed and quality of our responses and the value they receive from each different aspect of our service. Our clients will also be asked how likely they are to recommend us, on a scale of 1-10 and why they give that particular response.
The way in which the survey is being carried out has been carefully thought out. Each of my clients will be contacted by phone, by someone who knows how to have proper conversations, rather than having to follow a script. Allowing people to talk about how they really feel will give us information that will be really valuable.
So that is part one of the story. I'll report back once the survey has been carried out, to let you know how we get on and what we're going to do with the results!
The Alternative 12 Days of Christmas – or 12 different ways to promote your business next year!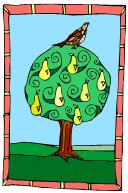 On the first day of Christmas my true love … –  so you think you know the rest?
Here are my alternative 12 days, to give you some ideas about how to promote your business.
On the first day of Christmas, my Marketing Consultant gave to me – A Partridge in an Appletree. This means that you need to stand out from the crowd by doing something different. Don't do the same as everyone and still expect to be noticed.
On the second day of January, my true love gave to me – Two Turtle Doves. Turtle doves are a symbol of love, so show your clients how much you love them. Treat them as you like to be treated and go the extra mile.
On the troisième day of Noel, my French teacher gave to me – Three French Hens. Speak English to your clients and in your marketing, not jargon. Don't assume that everyone understands what you're talking about.
On the fourth day of 4Networking the Group Leader gave to me – Four Calling Birds. Use your business cards as calling cards. Have them properly designed and printed; make sure they give new contacts enough information about you, so that they remember you after you've gone and so they can get in touch with you again.
On the fifth day of Christmas, BT gave to me – Five Gold Rings. Pick up the phone and call your clients. Don't rely on emails for conversations and don't wait until you have a reason to call. Give them a ring just to say hello and see how they're doing.
On the sixth day of Goosemas, my gander gave to me – Six Geese a Laying. Look after the goose (your best client) rather than chasing the golden eggs (the quick wins that take focus off your best clients.)
On the seventeenth day of maths class, my teacher gave to me – Seven Swans a Swimming. Swans are always serene above the water, even when they're paddling like crazy below. No matter what's going on in your business, act confidently; don't worry your clients with any problems beneath the surface.
On the eighth day of something, someone gave to me – Eight Maids a Milking. Milk your contacts! Who are you connected to on LinkedIn? Who do they know? Don't just sit and look at your contacts – do something with those someones!
On the ninth day of the social media course my Twitter feed gave to me – Nine Ladies Dancing. Building relationships with potential clients is like dancing; take the time to learn the moves and build strong partnerships.
On the tenth day of October my landlord gave to me – Ten Lords a leaping. Look before you leap; don't try out some marketing just because you think you have to, or because you think it might work. Get some advice first from someone who has already done it.
On the eleventh day of music school my conductor gave to me – Eleven Pipers Piping. Pipe down and listen to what your clients and prospects actually want from you!
On the last day of 2014 my New Year's revels gave to me – Twelve Drummers drumming. Make a big noise about your business because no one else will!
Have fun with your marketing in 2015!!
The A – Z of Marketing: The Full List
At the start of 2014 we started writing the A – Z of Marketing – a series of 26 blogs looking at 26 different marketing topics. Of course it wasn't possible to cover every single aspect of marketing, so we picked elements that we thought were worth writing about.
Here is the full list, in case you missed any, or would like to read them again.
A is for Analytics  Why you should listen to what your website tells you.
B is for Banners  Are you using them effectively?
C is for Customer Segmentation Could you better understand your market?
D is for Direct Mail  Still relevant and right for your business?
F is for the Four Ps of Marketing  Do you know what yours are?
G is for Google  What you might not know about Google.
H is for How To …? How to use 'How to …' articles to promote your business.
I is for Ideal Clients  and how you can attract them.
J is for Joint Ventures How to make them win-win.
K is for Knowledge The great giveaway and how it can promote your business.
L is for Language Speak so your customers will understand.
M is for Market Research How to really know what your customers think.
N is for Newsletters Want to stand out from the crowd? Here's a way of doing it.
O is for Objectives and why they're so important for your business.
P is for Pictures and how to bring your marketing messages to life.
Q is for Questions What do potential clients really want from you?
R is for Referrals Spend a little, save a lot for the best marketing.
S is for Service How to promote it and how to deliver it.
T is for Targeted Marketing How to hit the bulls-eye every time.
U is for Unique Are you really?!
V is for Values Why don't most business use them as a marketing tool?
W is for Writing and how my dogs think it's important for growing your business.
X is for Finding Your X Factor What keeps you going?
Y is for You! When you run your own business, it's all about you.
Z is for Zing, Zest and Zebedee! How to keep the bounce in your business!
I hope you enjoyed our journey through the Marketing Alphabet.
Get Your Marketing Right and You Don't Need to Know How to Sell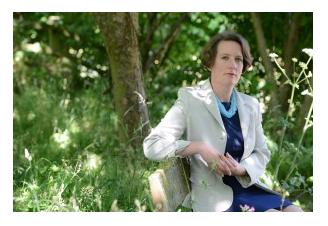 Ask any Marketing Consultant whether they think marketing is more important than sales and of course they will tell you that it is. But ask any Salesman if sales is more important than marketing and guess what they will say?
So as a Marketing Consultant, I obviously think that marketing is more important than sales. However I also believe that when you run a small business and you're responsible for bringing in new clients, even if your marketing is great, you still need to know how to sell.
For some people, selling is a dirty word. Why? Probably because they don't like being sold to themselves and probably because most British don't want other people to think that they're being pushy, or 'salesy'. So in this blog, I thought I would share with you how at Appletree, we combine marketing with sales, to make it easy to convert prospects into clients.
The Appletree Sales Process
Once the marketing has attracted a potential client and they've asked us for a meeting, to talk about how we can help, I ask them a series of questions.
Situation Questions – these are questions like 'what business are you in?', 'who are your clients?' and what marketing do you currently do – that either works or doesn't?' These questions allow you to find out a bit more about your prospect.
Problem Questions – next you need to find out about the problem your prospect is struggling with, that you might be able to help then with. This will help you behind to get an idea of the solution you can propose.
Implication Question – 'What will happen if you don't do anything about this problem?' is the next question to ask. Most prospects will really sit back and think about this. It will start them thinking about how much they might need your help.
Urgency Question – this is when you can ask how urgently the prospect is looking for a solution to their problem. If they need a solution right away, you know that you need to move soon and not miss out on the opportunity.
Do you notice that so far, all you've done is ask questions of your prospect? You've not yet said anything about what you do.
Recognise the Opportunity – the next thing you need to do is help your prospect to recognise the opportunity of how you can solve their problem. For Appletree prospects, we might talk about how many clients they currently have, how many they want and therefore the gap between the two numbers. If a prospect tells me they have 10 clients and they want 22, that means they need 12 new ones. If they want to take on these 12 new clients over the next year, that's just one a month – that's a really clear goal.
Insights – finally, at this stage, you're allowed to tell your prospect a bit about what you do. Do it by telling them how you've helped a similar business to overcome a similar problem.
Importance – 'How important is this to you right now?' is the next question to ask, to make sure that your prospect is still committed to solving their problem.
Present Your Solution – and eventually, this is where you can tell your prospect exactly how you can help them. Describe elements of your solution – how and why it will work. Make sure your solution is aligned with your prospect's strategy (which you found out earlier, from asking them Situation questions). Think about how your solution will meet your prospects personal needs and tell them why your solution is the best one.
Engagement Question – this is the final question that you need to ask. 'When would you like to start?' is a question I love to ask at this point! Too many people don't actually ask for the sale, so make sure that you do. If you've taken your prospect through a Sales Process, they could well be ready to buy from you right now, so don't miss out on this opportunity!
So you see, sales can actually be quite easy and not salesy at all, when you follow a simple process and put the focus on your prospect and what they need.
Which do you think is more important – sales or marketing?