Posts Tagged 'businesses'
In the A–Z of Marketing Q is for … Questions

In the olden days, to promote your business and sell your services to a potential customer, you would turn up at their office and make a presentation to them. You would tell them all about your business and what you do. You might take along a great PowerPoint slide show, full of testimonials, all the awards you've won and examples of what you've done for other clients. You'd round off the presentation by asking if your prospect had any questions and if they wanted to work with you.
What do you mean, you still try to sell your services that way? How is that working for you?
I once sat through such a presentation from a potential supplier, after which she asked "So, does that look interesting to you?" She was rather stumped by my reply of "No". Why? Because what she had presented to me was not relevant to my business; she hadn't asked me a single question about the company and the issue we were looking to solve.
The next time you visit a potential client, think about asking some of these questions, to help you to find out what they really want from you:
Situation questions: Where is your business now? What do you do/make/sell? How long have you been in business? What are your goals for your business? These questions allow you find out where your prospect is now and where they're going. I also ask them what marketing they currently do for their business and what's worked in the past.
Problem questions: What's the problem we're here to talk about? What's getting in the way or keeping you awake at night? You're there to solve a problem, so this is your chance to find out what it really is.
Implication questions: What will happen if you don't do anything about this current problem? This question will help your prospect to focus on the problem and see why it's so important that it's solved.
Urgency questions: How soon do you need to do something about this issue? If the answer is "Right away" then you know you need to provide the solution now. If the answer is "In six months" then you don't need to keep pushing for the sale right now. Things might have changed in six months.
Importance questions: How important is it to you that we solve this issue? Having answered all your questions, if your potential client then tells you that actually there are other more pressing issues to deal with, you can focus on them, or step away. If solving the problem is urgent and important, then you need to present your solution and ask for the business.
We all love talking about ourselves and our businesses, so use questions to build up rapport with your prospects and find out what they're really looking for. That way you can provide them with a solution that actually meets their needs.
What questions do you ask your prospects, to turn them into clients?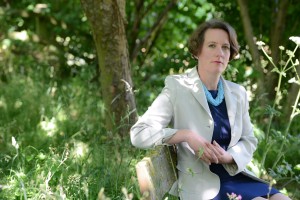 What are Your Business's Core Values?
What makes your business tick? What do you stand for? When you know the answers to these questions, you can use them to promote your business and really stand out from the crowd. When you can show that you stick to your values, your actions will be more powerful than any marketing you can pay for.
Here are our values and how we use them to promote Appletree:
1. We get stuff done. Our clients trust us to set up and look after their marketing for them. Getting stuff done means that we don't tell clients what marketing to do and then expect them to do it on their own. We do things for our clients even before they have to ask us to do them!
2. We stick to what we're good at. Writing marketing copy is what we're really good at, so that's what we do. When clients need content for their website, material for their newsletters and blogs, or engaging copy for their tweets and social media updates, we can create it. Because we stick to what we know best, we can make sure that we provide our clients with top quality marketing solutions.
3. We give free advice freely. Our business has been built on helping anyone who asks about marketing. We treat everyone as if they're a paying client, so if people need advice, we look forward to them getting in touch and we'll do whatever we can to help.
4. We're in it for the long haul. Appletree has been around since 2000. Since then, we've always done marketing. The business has changed as new marketing tools have been created – social media didn't exist when we started out – but we've been consistent in the marketing support that we've provided our clients. And we're going to carry on doing that!
So those are our core values – they are what drives our business and what keeps us in business. What are yours? What's important to you? What do you stand for? Tell us what makes your business tick!
In the A-Z of Marketing, J is for … Joint Ventures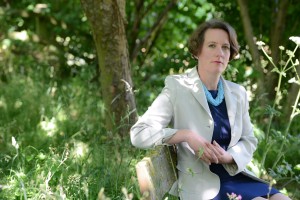 According to Wikipedia, a joint venture (JV) is a business agreement in which the parties agree to develop, for a finite time, a new entity and new assets by contributing equity.
They are a relatively new concept in marketing and are about collaborative working. A JV is two (or more) businesses working together, to support each other to grow. Here are a few of the key things I've learnt about JVs.
1. Design it together. The most successful JVs are the ones that are created by both parties, because it gives you buy in from both sides and allows you to talk about what's important to each of you. You could identify a company that has the sort of clients that you want to speak to. You could approach this business and ask them if they would contact all their clients and send your information to them. But what's in it for them? A better way to set this up is to sit down together and talk about what you can both bring to the venture and what you'd both like out of it. When you design it together, you get a more even deal – both in terms of work load and results.
I'm currently working on a JV with a former client, who is a Corporate Social Responsibility (CSR) consultant.  Jo has a great online programme that small businesses can join, to help them improve how they use CSR within their businesses. Her clients are small businesses and so are mine. We're looking at how we can work together to encourage more people to use CSR (what Jo does) to market their companies (what I do.)
2. Make it complementary. If you're looking for new clients, don't just approach a big company that you know has a large list of businesses you could work with. What's in it for them if you've only got a small list of clients? Look for businesses roughly the same size as yours, with a product or service that complements yours. Look for businesses in the same market as you, but who aren't in direct competition with you. That way the 'deal' will be more even.
Matt is a website designer who has created a website where local food producers can list and promote what they do. Most of these small companies don't have websites, don't know how to write good copy and don't have a lot of money to spend. Matt and I have put together a package for all the producers, where he will create a simple, easy to use website and Appletree will write a number of pages of copy for them. All at a cost that they can afford and that brings us a steady flow of new projects to work on. Win-win for all both of us – and the clients!
3. Set a time limit. Joint Ventures usually work best if they are a one off project. If they are long term, they are more likely to become a legal partnership or require the formation of a new business. When you're creating your JV in collaboration with your partner, think about the length of time that you want to work together. A time limit will make the project much more focused.
At Christmas I sent a voucher for a personality profiling test (Talent Dynamics) to a number of my clients. My team and I have been profiled and it really helps us to communicate better and I wanted to share it with some of our clients. I also wanted to help our Talent Dynamics consultant, Rachel, to grow her business. Sending my clients a 'gift' helped me develop relationships with them; and it gave Rachel access to some businesses who were interested in Talent Dynamics.
There are many ways in which you can use JVs to grow your business and the internet is full of articles about how (and how not) to go about doing it. Think carefully about who you want to work with, how you want the venture to look and how long it will last. When you get it right, a JV can be a great way to grow your business.
Could we set up a JV between your business and mine? Get in touch and let's talk about it!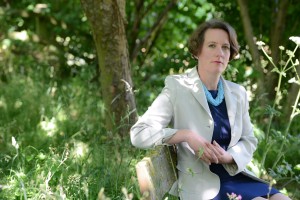 How Do You Build Your Personal Brand?
Last week I wrote about how to develop your personal brand; this time I thought I'd share with you some tips on how to develop your Personal Brand Marketing Plan. Click here if you missed Part One or you need a recap.
The first thing to do is decide on your goal – short, medium or long term. This could be the number of new clients you want to take on this year, or how much you want to grow your turnover – it's up to you!
Next, think about your top three audiences. Who are the people from whom you need buy-in, to help you achieve your goal? At Appletree these are potential clients such as Consultants, our existing clients and referrers – people who will recommend us to others.
For each one, you need to answer these questions:
What are their key motivators? What do they want to achieve in their business? For example, your potential clients could be Consultants who want to grow their business, but who don't know how to do it.
What aspect of your personal brand will appeal to what motivates them? If part of your personal brand is a 'can do' attitude, this will appeal to busy Consultants who need marketing support and who don't have much time to spare.
What service can you offer that connects your personal brand with what motivates your audience? How about a 'done for you' marketing service that allows them to get on with what they're good at.
What opportunities do you have to communicate this to them? Think about the verbal and physical ways in which you can tell your clients how you can help them. This includes what you say and how you say it.
What messages do you need to get across? If your message is about your 'done for you' service then you need to use your personal brand to tell people about your steady reputation and years of experience!
When you have the answers to all these questions, for your top three audiences, you'll be in a strong position to use your personal brand to promote your business and reach your goals.
How do you use your personal brand in your marketing?
We Experienced Business at Millets Farm on Wednesday! After half a year of preparation the day finally came. I arrived on the Wednesday morning at Millets Farm ready for the day ahead. The stands had been set up, the speaker room had been prepared for the interactive workshop and the exhibitors were ready to showcase their businesses.
The event did not attract the amount of visitors that we wanted to see at the event, which was a disappointment. This was a shame as we had some fantastic businesses exhibit at Millets Farm. However the room was still filled with over 25 businesses, how often do you get to spend half a day with that many businesses?
Half a day in a room with business leaders is a fantastic opportunity. The half day really gives you the time to develop a relationship which could lead to the start of something fantastic. After speaking with some of the exhibitors, they told me they had a brilliant day as they had gained some good contacts – which could lead to work. If you compare Experience Business to a networking event I would personally say that Experience Business was more cost effective. On average, I would say that a networking meeting lasts an hour or two? Experience Business gave half a day.
I would like to pass on my thanks to the team that came from Aspire Oxford. Aspire attended the event for a second year running and helped out the exhibitors throughout the day with their needs, they helped visitors and really helped us at Appletree – the co-ordinators. I encourage you all to have a look at their website, as Aspire is a fantastic organisation!
Thank you to everyone that came to Experience Business at Millets Farm. I hope you enjoyed the day and gained some valuable business contacts. I would like to know what you think about exhibitions and trade fairs. Do you attend them? What convinces you it's worth your time?