Recently I've discovered three things that I believe make successful businesses successful. The first of those secrets is Support – finding the support that will keep you going, no matter what. This blog shows you how important Support is. The second secret is Energy – having all the energy you need to run a successful business. That's what this blog is about.
So what's the third secret? I believe it is having the right goals that drive you forward, that inspire you to strive for success and for what you want. There's a short video here that shows you the importance of goals in your business.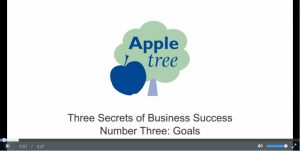 Do you have goals that inspire you? Do you have vision for your business and for your life? If not, perhaps now would be a good time to think about where you really want to go.
Support, Energy and Goals are what I believe makes a successful business. They've certainly worked for me over the 15 years that I've been running Appletree! Five years ago I wrote about these three secrets – and many other business essentials that you need, in order to survive in business – in my second book, One in Ten. If you'd like to find out what else you need, to survive in business, you can order a copy of One in Ten here. And if you ask nicely, I'll even sign it for you!
Have you ever wondered what makes some businesses successful, while others just keep struggling? Do you see people who look as if they're breezing through business, leaving you wondering how they make it look so easy?
I think that there are three secrets to running a successful business. It's not about the doing the right marketing, making enough sales or having sufficient cash flow. Those things are very important, but without these three secrets, you can do all the marketing in the world and make lots of sales to get good cash flow and you'll still struggle to build a successful business. So here's a short video about the first secret to successful business – finding the support that you need to keep going.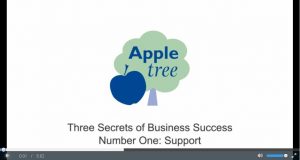 Do you have all the support you need in your buisness? If not, think about what you need and start asking around, to see who can help you. If you need support with your marketing, you could try our Marketing Mentoring programme. Click here to find out more or call me on 01635 578 500.

Do you actively encourage people to refer your business to others, or do you just wait for a nice referral to come along? Are you doing anything to encourage more people to recommend you, or are you one of those people who doesn't like to ask?
Referrals are one of the best ways to promote your business and yet too many small business owners don't make the most of them. Here's an example of how they work for us at Appletree.
Nearly half of the new clients who come to Appletree come because we have been recommended to them. (Nearly half come from networking. We know this because we measure our marketing – more of that in another blog.)
Last year we made a number of changes to the way we work at Appletree. I'd taken my eye of the ball with a few clients and then found out that they weren't that happy with the service they were receiving. So I spent a lot of time on the phone and meeting clients, to talk about what they really wanted from us and whether our 'new look' service would suit them – or not.
One client I spoke to at this time, told me that actually he didn't like what we were doing and that he was close to leaving us. I was devastated as I hadn't realized how bad it had become. It took a number of long (and not particularly easy) phone calls and a meeting to work out the best solution for him. In the end, we agreed to carry on working together, with us providing exactly the service he wanted.
Having a happy client was the result I was looking for, but the benefits were better than that. Not long after sorting out these issues, this client recommended us to another business that needed some marketing help. I went to see them and within a short meeting, they had booked us to do lots of marketing for them. "Do you want to know more about Appletree and our credentials?" I asked them. Their reply was "No, because if Simon has recommended you and is working with you, we know that you'll do a great job for us too." How good was it to hear that!?
How can you turn your clients into raving fans who recommend you?
When is the Best Time to ask for a Referral?
Many people are wary of asking for referrals, thinking that it might sound a bit pushy. There is a very comfortable way to ask for referrals. The next time someone thanks you for helping them to solve a problem, ask who else they know who might be looking to solve the same problem.
You can do this with both clients and potential clients. They ask you a question – "How can I encourage more referrals?" You give them the solution – "The next time someone says thank you." They say "Thank you very much for helping me." You say "Who else do you know who needs help getting more referrals?"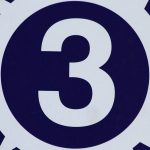 A little while ago I started writing a series of blogs about the 4Ps of Marketing. So far I've covered Price – how to decide what to charge and how to use pricing in your marketing; and Product – getting clear on what you actually sell.
As this is the third blog in the series, we'll look at the third P – Place.
Number 3 = Place
In traditional marketing, Place was about the channels through which you could sell your products. This meant routes like shops – online and offline – directly to customers or via distributors or associates.
All well and good, but where do you sell your wares if you provide a service? When a potential client can't actually see what you're selling them, how can you put it into a shop, of any kind? When what you're selling is intangible, how can you take a photo of it for Amazon or put it on a shelf?
When you provide a service, such as coaching, consultancy or training, you need think about how to turn your service into a product. You need to work out how to 'package' what you do. Let me give you an example. Many years ago, in the early days of Appletree, one of my clients asked me to write an article for her and have it placed in a particular business magazine. Once this was done, I would normally have had to go off and find another client, or think of something else to sell to this client. Instead, she asked me if I could write an article for her every month and have them all placed, to give her ongoing coverage. The idea of a 'retainer' service was born. Instead of charging individual fees for single pieces of work, I started to charge clients a regular monthly fee, for a certain amount of work each month.
I actually came up with a number of 'packages' that new clients could buy, depending on what they wanted to achieve with their marketing and how much they wanted to spend on it. That was a turning point for my business. From then on, I knew how much marketing work was needed for each client, each month – how many hours I would have to work. I also knew how much money I would be earning every month, as all my clients paid monthly by standing order for their marketing packages. That was 13 years ago and it's the model I've used for the business ever since. It's also a model I've helped many of my clients to develop, giving them more far more stable businesses with regular cash flows.
So, when you provide a service to your clients, think about how you can turn that service into something more tangible – a range of products or packages that show more clearly what your potential clients can buy from you. Your prospects will be able to 'see' what they will get from you, for the money. This will make your marketing much easier, as you'll have something to describe to them – something to put on the shelves of your 'shop'.
In the final part of this series, we'll look at the last of the 4Ps – Promotion: how to tie it all together and get the best of the 4Ps of Marketing.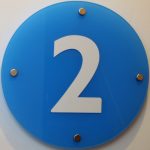 In my last blog, I wrote about the first of the 4Ps of marketing. These four Ps are some of the fundamentals of marketing that underpin many of the best campaigns. Click here to read P is for Price and how best to use pricing to promote your business.
Number 2 = Product
So now onto the second P of Product. What do you actually sell and how do you go about promoting it?
When you sell a product, that is what you sell. Whatever it is, you can talk about the size of the product, the colour, the features it has that makes it better than something similar that your competitors sell. However, when you provide a service, it's a very different story. Services are intangible and include coaching, consultancy of all types, training and speaking. A service is something that you can't see or touch. Very often, clients have to pay for a service before they receive the benefit of it – you have to pay for your training course before you attend it. So if you're the training provider, your challenge is persuade your potential client to part with their money before they really know what they're going to get.
And what exactly are they going to get? Are you really selling consultancy or coaching? No – you're selling your time, your experience and your expertise. You're selling a solution to your potential client's problem. You're selling something that will take away the pain they are feeling and help them do something different.
But isn't that what all the other consultants and coaches are selling? Yes – and that's where your marketing needs to be really focused on what makes your solution better than and different to that of your competitors. Because the thing that really makes your consultancy different to other consultants is You. Your USP (Unique Selling Point) is actually You! You need to rely on your reputation and the particular experience and expertise that you bring to your clients. You need to put yourself into your marketing, so that your potential clients really get to know you and trust that you can help them to solve their problems.
All of this means that when you're selling a service – time, expertise and experience – the sort of marketing that is going to work best is the sort that shows off your expertise and experience. Networking, speaking, writing articles, sharing tips on Twitter … but not advertising in a magazine or putting up a poster.
In order for your marketing to be really effective, you need to understand what it is that you're selling. When you're clear on that, you can focus your marketing efforts in the right places.
In the third blog in this series, we'll look at the next of the 4Ps – Place: where can your clients buy what you sell and how does that affect your marketing?