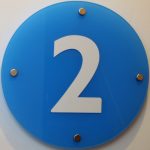 In my last blog, I wrote about the first of the 4Ps of marketing. These four Ps are some of the fundamentals of marketing that underpin many of the best campaigns. Click here to read P is for Price and how best to use pricing to promote your business.
Number 2 = Product
So now onto the second P of Product. What do you actually sell and how do you go about promoting it?
When you sell a product, that is what you sell. Whatever it is, you can talk about the size of the product, the colour, the features it has that makes it better than something similar that your competitors sell. However, when you provide a service, it's a very different story. Services are intangible and include coaching, consultancy of all types, training and speaking. A service is something that you can't see or touch. Very often, clients have to pay for a service before they receive the benefit of it – you have to pay for your training course before you attend it. So if you're the training provider, your challenge is persuade your potential client to part with their money before they really know what they're going to get.
And what exactly are they going to get? Are you really selling consultancy or coaching? No – you're selling your time, your experience and your expertise. You're selling a solution to your potential client's problem. You're selling something that will take away the pain they are feeling and help them do something different.
But isn't that what all the other consultants and coaches are selling? Yes – and that's where your marketing needs to be really focused on what makes your solution better than and different to that of your competitors. Because the thing that really makes your consultancy different to other consultants is You. Your USP (Unique Selling Point) is actually You! You need to rely on your reputation and the particular experience and expertise that you bring to your clients. You need to put yourself into your marketing, so that your potential clients really get to know you and trust that you can help them to solve their problems.
All of this means that when you're selling a service – time, expertise and experience – the sort of marketing that is going to work best is the sort that shows off your expertise and experience. Networking, speaking, writing articles, sharing tips on Twitter … but not advertising in a magazine or putting up a poster.
In order for your marketing to be really effective, you need to understand what it is that you're selling. When you're clear on that, you can focus your marketing efforts in the right places.
In the third blog in this series, we'll look at the next of the 4Ps – Place: where can your clients buy what you sell and how does that affect your marketing?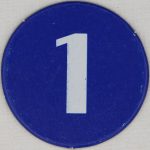 Many, many years ago, when I was first learning about marketing (we're talking way back before Social Media existed and email marketing was unheard of) I learnt about the 4Ps of Marketing. They were gospel and had to be applied to any marketing that was done. I even wrote essays about them and answered questions on them in marketing exams.
Times have changed and marketing has moved on a huge amount since those distant days. However, some of the fundamentals of marketing still need to be considered, for it to be successful. So over the next few blogs, I'm going to write a mini-series in which I'll tell you a bit about each of the 4Ps – Price, Product, Place and Promotion. I'll show you how you can put them into practice in order to successfully promote your business.
Number 1 = Price
I wrote recently on this blog about why, when you provide a service, you should not promote your business on price. You can read that blog here. It is much more important to promote your business based on what makes you different and better than your competition. The other big challenge that we all face with promoting our service businesses, is how much to charge – and how to work out how much to charge.
How do you decide what to charge? Do you just pluck a number out of the air? Or do you look at what your competitors are charging and do something similar?
If you sell a product, you can work out how much it costs you to produce that product and then add on your profit margin, to get your selling price. But how much does it cost to 'produce' your service? Some people will tell you to decide how much you want to earn over a year, look at how many days you want to work in the year and from that, you can decide how much you need to charge per day. In all honesty, I don't think I've ever met anyone who has done this successfully, achieving their target earnings in the number of days they want to work. Most people end up working more days than they'd like, due to lower days rates than they'd hoped for.
However you go about setting your prices, think about how to use them in your marketing. I know I keep saying that you must not use price to promote your service … but price does have a part to play. If you want to promote the quality of your service and show how much better it is than your competitors, then you can think about charging more than they do. What you must also do in this case, is show your prospective clients the value they will get from working with you. Think carefully about the benefits that your service will bring to anyone who uses it. Don't talk about the features – show prospects what they will get from your time and experience and how you will solve their problems. All your marketing material needs to answer the 'So what?' question that potential clients will ask about your service.
If you use networking to promote your business – ideal when you provide a service – it is vital that you talk about the value that you provide, to the people you meet. If you strike up a conversation and start telling someone how much you charge, before you've explained the value they could get from your expertise, you won't have a very long conversation. The same applies to online marketing – promote your value and benefits through any social media where you can have a 'conversation' with prospects.
And what happens to your marketing when that happens?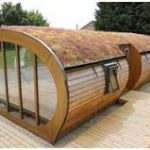 The way in which products and services are marketed is very different. With a product, you can show your potential buyer what they are going to buy and they can compare your product to those of your competitors. But with a service, you can't show anyone what they're going to get, until you've delivered the service.
At Appletree we specialise in promoting services, because that's what we've always done. However, when Phil called me, to ask for help in marketing his product, I had to think again.
Phil's company designs and sells eco buildings – stunning arc shaped constructions that can be put up anywhere. Standard 'product' marketing says that he should advertise the 'product' with images of how it looks from the outside and inside and he does this very well on his website. There are images showing how the buildings can be used, to help potential buyers to picture themselves living or working within one of the buildings. He will be taking a section of a building to an exhibition later this year, to allow more people to see it, touch it and walk through it. Phil has run a number of events at their 'show home' so that people can experience it. All this is standard 'product' marketing.
However, there is a huge element of 'service' involved in buying one of these buildings. Each one is individually designed for the person buying it. The buyer can choose the size, number of sections, layout of the rooms and use of the space. This means that there is a lot of hand holding, through a long design process. Phil and his team will help clients to secure planning permission for putting up a building, if it's needed. They will advise on the best layout, to give their clients the best use of their building. They project manage the installation of the building, to make sure that everything works – the electricity and water supply – and are on hand to smooth out any teething problems. All these elements of buying an arc are actually a 'service' and as such, the marketing that's needed is different. It's about building up the reputation of the company, to reassure potential clients that they will be able to take their project from design to a fully working building with the least amount of hassle. A few photos on company's website won't be enough to persuade buyers to trust them!
Do you sell a product or a service? Are you using the right marketing tools to promote what you do?
If you're not sure, or you'd like a quick review of your marketing, just get in touch to tell us what you do and we'll give you some advice on the best marketing for your business. Call us 01635 578 500 or click here to email us.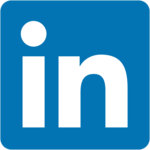 I first joined LinkedIn many, many years ago, when it was probably the first and only 'social networking' site available. No one really seemed to know how to use it, but that has all changed now and virtually every professional person has a LinkedIn profile.
How does LinkedIn work for Appletree?
Most of our clients are within an hour's drive of our offices. However, we also have a client in Switzerland! Back in 2009 Matt got in touch with me, because LinkedIn told him that we might know each other. We actually went to University together many years before. Because my profile and his both say that we attended Nottingham University, LinkedIn thought it was time we connected again. My LinkedIn profile explains that we help coaches, consultants and trainers to find new clients and to grow their businesses. Matt emailed me to ask if I could ask his consultancy firm with just that.
Would I have approached Matt as a prospective client, if LinkedIn hadn't suggested it? Probably not, as I hadn't spoken to him for years and targeting my old Uni friends wasn't high on my list of marketing activities. Would I have approached a consulting firm in Switzerland? No, because to date all my clients have been in the UK. But because Matt found me through LinkedIn and could see how I could help him, he got in touch. The fact that he works abroad doesn't matter, as we do all our work over the phone and email – apart from meeting once a year in London. LinkedIn is a great way to expand your market and work with a wider range of clients.
Is your LinkedIn profile up to date?
How does LinkedIn work for our clients?
One of our other clients runs a sales training company. They've been around for a long time and are very good at what they do. When they asked for our help in growing their business, we looked at all sorts of marketing activities and realized that they weren't using LinkedIn as well as they could. The Directors were all on LinkedIn, but one of them didn't have a photo on his profile and one of them was using a holiday snap instead of a professional photo. There was no consistency between their profiles – they were all saying different things about the same company that they work for. There was some work to be done, to improve their profiles; and then we started using LinkedIn to help them keep in touch with their contacts.
Every day, each of the three Directors sends out a short update on LinkedIn – details of some of the work they're doing that week, the type clients they like working with, or a link to an article or blog post on their website. We talk to the Directors on a regular basis to find out what they're up to; then we write the updates and schedule them to go out. This means that when our clients are busy travelling around the world running training programmes, they can still keep in touch with their contacts. The result? They've started to receive calls and emails from lapsed clients who want to buy from them again. Through LinkedIn, they're growing their business.
Are you using LinkedIn to tell your contacts what you're up to?

Over the last few months, in the run up to the election, I've listened to what many of the sparring politicians have said about different issues. I've noticed how they went about trying to persuade people to vote for them. It occurred to me that politicians could learn a great deal from small businesses and how they promote themselves.
As the owner of a small business, if I spent my time (and marketing budget) telling my potential clients how bad my competitors are, would I win new business? At networking meetings, instead of telling the other attendees how my business could help them, I could focus on bad mouthing other marketing companies. I could write blogs about how other Marketing Consultants get it wrong and don't look after their clients properly. My website could show a list of local competitors with details of why you shouldn't work with them.
If I did that, as the owner of a small business, would I attract new clients? No – quite the opposite! I would just damage my business reputation and turn people away. Why would anyone want to work with a business that just puts down the competition?
So why is it that all politicians spend their time and election budget focusing on what their opponents do wrong, rather than what they will do right? Maybe if they put their efforts into listening to what their 'potential clients' wanted, and then created a solution that works for them, some of them might have won a few more votes!