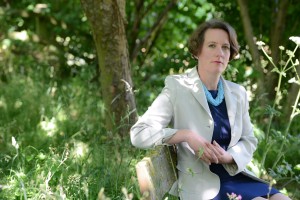 How is Your Personal Brand Looking?
You know that people buy people before they buy what you're selling, don't you? It means that customers are looking for an emotional connection with the people from whom they buy.
They're looking to get to know you; and a great way you can let people get to know you is through your personal brand.
Using your personal brand to communicate who you are and what you're all about means that people:
trust what they're buying into and work better with you, helping you build stronger relationships with them
get to know the real you from the start, allowing you to work effectively for them right away
say what you want them to say about you when you're not in the room.
So how do you decide on your personal brand? You need to start by identifying your six key ingredients:
Image – what's your style? What do you wear? How do you speak?
Skills – what do you excel at? What can you do that no one else can?
Behaviour – what's your personality? Bouncy and positive or quiet and sensible?
Reputation – what are you known for? If you're not sure, ask your clients why they work with you.
Beliefs – what motivates you? What gets you out of bed in the morning?
Values – what are your principles? What are the things you always do, without compromise?
Take some time to answer these questions. Make sure your answers are authentic and more than just a given. The more memorable your answers, the stronger your brand will be. Too many people say their values are honesty and integrity. Can you honestly say the same, with integrity?!
Once you've identified your personal brand, work on it and keep it consistent. The more consistency people get from you and your brand, the quicker they will trust you and want to work with you.
In next week's blog I'll talk more about how you can build your Personal Brand Marketing Plan.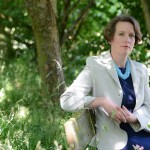 Why is Skiing Like Business?
I've just had a brilliant week away, skiing in Austria with a group called NetSki. It was a business networking trip, combined with skiing, which got me thinking about the similarities between skiing and business.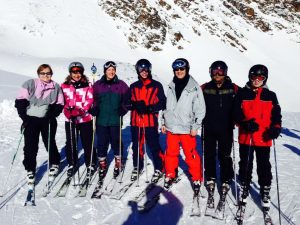 Talk to new people.
When you go networking, it's very easy to just speak to the people you already know. That's great for strengthening the relationship you have with them, but you also need to meet new 
people. Of the 26 skiers on the trip, I knew one quite well; I'd met another 10 years before and hadn't kept in touch with him; and I'd met one other person a couple of times. If I'd only spoken to those three all week, I would have wasted valuable networking time. I didn't get to talk properly with everyone in the group, but I did have the time to really get to know well a great group of guys. We shared lots of laughs and a few tears during the week. And we'll be keeping in touch and building strong relationships.
Know when to stop pushing.
Skiing on tired legs can lead to all sorts of problems, so it's important to know when to take a break for hot chocolate, or when to call it a day and head back to the chalet. The same is true in business. If you work really long hours without proper breaks or holidays, chances are you'll make mistakes that can be costly. Running your own business is supposed to fun (yes, really!!) and if you push yourself too hard, you can end up not loving what you do or not being able to do it at all.
Take the Helicopter view.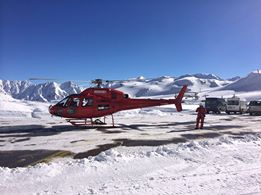 When you run your own business, it's very easy to get caught up in the day to day work. You spend your time dealing with issues that come up and working on details, without really looking ahead. Every now and then, it's important to get into a helicopter, in order to get a view down into your business. You'll be able to see where your company sits within the wider business environment. You can see what's heading your way so that you can deal with small issues before they become big ones. And you look up to the horizon and make decisions about where you'd like to go next.
While I was skiing I had the opportunity to take a ride in a helicopter – great views of the slopes I'd been skiing on. And it made the journey to the hospital much quicker!
2013 has been a quite a roller-coaster ride for me personally and professionally. There have been some major changes and learning experiences during the year. The journey has been somewhat interesting, from facing redundancy to getting a job in a marketing company as an Account Manager. When I joined Appletree, there was a learning curve that I had to go through. In the past 4 months, I have learnt quite valuable lessons and worked with amazing clients. Each month I have gained more insight into how we operate at Appletree and work with the wonderful clients.
Hiring and Relocation: Joining Appletree was a different experience. Once I got the job, the daunting task of relocation from Bradford to Newbury began. Moving from the noisy roads of Bradford to the exquisite English countryside in Berkshire was an experience I would never forget. In the first week, it was the silence that was very daunting; will I be able to survive here?
Book Publishing and Launch: My background is in publishing books. One in Ten became one of the first projects I worked on as soon joined Appletree. Typesetting the script, liaising with the designer to finalise the artwork and dealing with Inprint+Design to get this book printed. The book was launched on Friday 13th September when we celebrated 13 years of being in business with our suppliers and clients.
Growth though Blogging: One of the objectives set for my personal development as soon as I joined the company was to explore the realm of blogging. I have always wanted to do it, but never quite took the plunge. My love of social media sparked an idea and I have blogged on topics like LinkedIn, Google+, Facebook, YouTube, Pinterest and Twitter. Getting the hang of writing was a tricky part, but I do love it. It does have some challenges, but the rewards are truly inspiring.
Talent Dynamics: When I joined Appletree, Chantal wanted all of us to learn more about ourselves and explore how we can work better together as a team in harmony. Everyone in the team took an online Talent Dynamics Assessment. I learned how I work, and what areas I should take care of. We spent a day with Rachel Goddard as a team, learned more about each other, improved the dynamics of the team and got to spend a day understanding our team as a whole. I highly recommend this experience especially if you are a small team.
Content Writers: As a part of our Managed Marketing service, we provide written content for our clients, for use on their website, blogs and monthly newsletter. Managing projects for our clients, reading though drafts, taking notes, relaying information to the writers, getting the content approved and publishing it is all part of the deal. I learned how to manage time, deal with multiple contributors and deliver content on time. Project managing the life-cycle of content is a new experience and I am enjoying it.
Accountability Assessment: When you work in a small team, sometimes the roles interchange a lot and the accountability of roles are mixed up. One of the outcomes from the Talent Dynamics Assessment was to spend time, as a team and work out our roles and responsibilities. We had the lovely Kate Mercer from LeadersLab, spend a day with the whole team earlier this month and work out our individual and team responsibilities. As an Account Manager at Appletree I am accountable for providing exceptional client service, managing good quality content from the writers, managing ad-hoc projects and effectively running the team.
In the short span of time I have spent at Appletree, the journey has been really interesting and I look forward to working with exciting clients and projects in 2014. I wish you all a Merry Christmas, Happy Holidays and Wonderful 2014 ahead.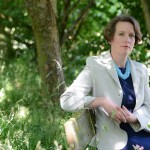 How Do You Survive in Business?
Far too many new businesses fail to make it beyond their first few years. A mere 4% of those that start up actually make it to 10 years. Why is this? I don't think there's one single reason for it, but a combination of factors. Having recently published my second book, One in Ten, which is the story of the ups and downs of the first 10 years of Appletree (including all the mistakes we made and all the things that worked!) I thought I'd share 10 of the most important tips with you here, using the letters SURVIVE TEN.
S is for Smile. No matter how tough things are for you, keep smiling. When you walk into a networking meeting, smile. When a prospect client asks how it's going, smile. Find ways to stay positive, because people would much rather work with someone who is cheerful and smiling than with someone who keeps moaning about everything, including the weather.
U is for Unique. What makes you different? Don't tell me it's the low prices you charge, or your great service, or how you provide a tailored service – everyone does that! Think about what really makes you different and find a way to express it in your marketing.
R is for Referrals. The best way to get referrals is by giving them. I don't go to networking meetings looking for people who can refer me; I look for people I can connect and refer to each other. Pay it forward and you'll get some great referrals from the least expected places. And when you do, remember to say thank you properly!
V is for Voice. You need to develop a voice for your business. If you run your own business, then networking and speaking in public are two of the best ways to promote what you do. But if you're too nervous to speak out or you don't know what to say, you won't be able to make the right impression. Try Toastmasters if you need to learn how to speak in public and want to develop more confidence.
I is for Ideal Clients. Who do you really want to work with? We love working with coaches, consultants and speakers who want to grow their businesses. We only work with people who are passionate about what they do and who want to make a difference. We don't like working with people who are demanding, rude or who don't pay on time! Get really clear on who you want to work with and it'll be easier to find them.
V is for Vision. Where is your business going? What are your goals and objectives? You need to create a vision for your business, unless you're happy just wandering along. Write it down or draw it and put it somewhere you can see it every day.
E is for Energy. When you run your own business, you really need to look after yourself, so that you have enough energy to look after your business and your clients. Take time out to relax and go on holiday. Find a way for your business to work without you now and then, or you'll become too run down to look after anyone.
T is for Team. You can't do it all, so build a team around you. I don't like doing numbers, so I have a great bookkeeper and accountant who help me. I'm not great at admin, so I have people to help with that too. I also have some great friends I can talk to about the big picture stuff. Find your own support team.
E is for Empowerment. When you have a team – of either staff or freelancers – give them responsibility for what you've asked them to do and then let them get on with it. Learn to let go and let other people help you.
N is for Next. Don't get complacent. Keep asking "What next?" When you reach your goals, set new ones; look for new products and services you can create to meet the needs of your clients; take on a new challenge. These days you can't afford to stand still.
How do you survive in business? There's no single answer to that question, I'm afraid. You need to find the right way to do it for you and your business. If you'd like to read the story of how I made it through the first 10 years (which has allowed me to keep going for another three so far) then you can order a copy of my new book, One in Ten, for just£12.99 by clicking here. Let me know if you'd like a signed copy
!
Twitter, The Platform For Updating The World That You Had A Cup of Tea
On Monday Nidhi gave us the beginners guide to Twitter. Included in this blog, Nidhi supplied us with some fantastic tips on how to optimise our Twitter accounts, and how we can best use the social media platform.  Today I would like to talk to you about what Twitter can do for your business from what I have experienced.
We use Twitter for a range of our clients. I would like to share with you how Twitter helped the Wallingford Food Festival. The food festival approached us asking if we would like to be a sponsor for the event.  One of the goals for the festival was to increase the number of attendees of the event (compared to previous years), our job was to make that goal happen.
Twitter was used as part of the social media plan for the Wallingford Food Festival. We posted approximately 8 times a day on the account and followed 100 new relevant users a month. Twitter really played a big part in getting the message out to Wallingford's potential clients. We posted a range of updates including: information about who would be exhibiting at the festival, Links to buy tickets for the weekend, updates relating to local produce. As well as posting updates, we also re-tweeted local producers, chefs, cafes/restaurants and anyone that mentioned the food festival.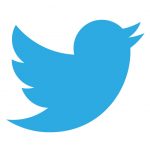 Posting updates and replying to interactions is extremely important on Twitter (the same with other social media platforms) but having a strategy is even more important. Just posting random updates about your personal life or anything that isn't related to your business is only going to get you so far. Because we had a strategy, we knew how many updates we should post, what content we should be posting and who we should be following. Twitter was a massive help promoting the weekend festival to people as the total number of people attending the festival had nearly doubled since the previous year.
In this blog I have shared with you what I have experienced with Twitter from a business perspective.  Twitter is a fantastic social media platform for getting your message out to targeted people.  With the use of hash tags and the ease of use searching, Twitter is brilliant for finding people with common interests to you. What value do you get from Twitter? Has it brought anything to your business?