Twitter, The Platform For Updating The World That You Had A Cup of Tea
On Monday Nidhi gave us the beginners guide to Twitter. Included in this blog, Nidhi supplied us with some fantastic tips on how to optimise our Twitter accounts, and how we can best use the social media platform.  Today I would like to talk to you about what Twitter can do for your business from what I have experienced.
We use Twitter for a range of our clients. I would like to share with you how Twitter helped the Wallingford Food Festival. The food festival approached us asking if we would like to be a sponsor for the event.  One of the goals for the festival was to increase the number of attendees of the event (compared to previous years), our job was to make that goal happen.
Twitter was used as part of the social media plan for the Wallingford Food Festival. We posted approximately 8 times a day on the account and followed 100 new relevant users a month. Twitter really played a big part in getting the message out to Wallingford's potential clients. We posted a range of updates including: information about who would be exhibiting at the festival, Links to buy tickets for the weekend, updates relating to local produce. As well as posting updates, we also re-tweeted local producers, chefs, cafes/restaurants and anyone that mentioned the food festival.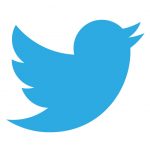 Posting updates and replying to interactions is extremely important on Twitter (the same with other social media platforms) but having a strategy is even more important. Just posting random updates about your personal life or anything that isn't related to your business is only going to get you so far. Because we had a strategy, we knew how many updates we should post, what content we should be posting and who we should be following. Twitter was a massive help promoting the weekend festival to people as the total number of people attending the festival had nearly doubled since the previous year.
In this blog I have shared with you what I have experienced with Twitter from a business perspective.  Twitter is a fantastic social media platform for getting your message out to targeted people.  With the use of hash tags and the ease of use searching, Twitter is brilliant for finding people with common interests to you. What value do you get from Twitter? Has it brought anything to your business?
On Monday Nidhi brought us Social Media Dive: LinkedIn. In the blog Nidhi gave us some fantastic recommendations on how you can get the most out of LinkedIn. Have you been busy optimising your LinkedIn profile after reading the blog? I hope so!
I would like to talk to you about using LinkedIn to bring you business. From my experiences and talking to business leaders and other marketers, there is still a lot of scepticism around social media. What value does it hold? Does it actually bring you business? So let's talk about how LinkedIn can help your business. In my professional opinion I would state that it is all about communication. Use LinkedIn as a communication platform and engage with your target audience.
Why is communication so important? It is important to keep the communication with your potential clients as you want them to remember you, when they need your help. Take Appletree as a company, we post once a day on our company page and everyone in the business will repost that update. The update will be a copy of the latest blog, a copy of the newsletter, a video or even a tip. These updates will then go out to all of our connections and keep us in the newsfeed of our potential clients.  This also applies for your personal accounts; make sure to be posting updates and encourage engagement.
Whilst publishing updates is useful to do, you have to remember to reciprocate. Have a look through your newsfeed and comment/like/share updates to start a conversation. However only interact with a few of your connections; as if you interact with everyone that you want to work with, it will be very apparent.
These tips will help your sales as you need to maintain the relationship, and LinkedIn can help with that. If you need any more tips or advice on how to use LinkedIn or get the most from it, then get in touch. However if you're a seasoned LinkedIn user, then how do you get on with LinkedIn? Has it brought you business?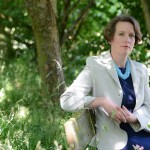 How NOT to Do Exhibitions
I never used to enjoy attending exhibitions. As an exhibitor, I didn't like standing behind a table trying to hand out leaflets to people who weren't really interested. As a visitor, trying to avoid exhibitors who just wanted to sell me something was always a challenge. And then I learnt a different way of doing things.
Click here to watch a video that's full of tips. It will also tell you about an interesting event that's being held on 9 October 2013.
Here are some more ideas for you, to help you get more from exhibitions.
Check out your competition. Take some time during the day to visit the other stands. See what other people are offering and see what they are doing to attract visitors to their stands. What are they saying and doing? How are they representing their businesses visually? What ideas can you 'borrow' from them?
Get interactive. Handing out leaflets or running a scrolling PowerPoint presentation won't encourage visitors to interact with you. Think about how you can demonstrate your business in a different and innovative way. What will grab the attention of passing visitors?
Don't hide behind your table. Sitting or standing behind a table puts a barrier between you and potential clients. If you can, push your table back against the wall to give you space to stand in front of it.
Package your services. When you provide a service, rather than a product, it can be difficult to demonstrate what you do. Think about how you can package what you do, to create 'products'. They make it easier for people to buy from you and easier to sell what you do. Products are also easier to display visually than services. At Appletree we now have two books that we can show off and sell.
Make it visual. Pop up banners are a great way to add colour to your stand, but keep it simple. Trying to pack everything you do onto one banner will make it really hard for visitors to read. If the banner is going to put behind a table, put the really important information on the top half.
Don't use tricks. Many businesses ask you to enter a competition to win a prize. All they are really doing is trying to get your contact details. If you want to collect business cards, so that you build up your newsletter mailing list, tell people that's what you're going to do. Take printed copies of your newsletter to show visitors what they'll be getting and tell them the benefits of subscribing to it.
Invite people to attend. When you've booked your stand at an event, tell your prospective clients that you'll be there. Invite them to bring their issues to your stand for you to solve on the day, giving them a taste of what you can do for them.
If you've been put of exhibiting because you don't like handing out leaflets, then think about how you can get more interactive. Think of ways to show what you do and how you do it, that will really grab the attention of visitors and turn them into clients.
To watch a video about an exhibition with a difference on 9 October 2013, click here.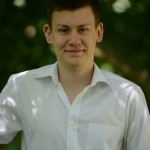 Three Months In 
I've been an Apprentice at Appletree for three months now. I had my three month review last Monday and I can gladly say it went really well. Speaking with Chantal in the warmth and comfort of her kitchen we reviewed everything from how I am progressing, any problems I am having and how I am getting on with the rest of the team. Answering all these questions made me realise just how much I have learnt over the last three months. When I started here I had no idea about marketing and what was involved. I have learnt that a huge amount of ongoing work is needed, from working on a client's website and twitter account daily to loading a monthly newsletter.
It has been a busy three months for me. I started Functional Skills at Newbury College 3 weeks ago today, as it has been over 5 years since I took my GCSEs, so I am required to sit a refresher exam. I am finding these lessons fairly easy and straight forward, however I am finding there are subjects I'm covering that I do need some help with. The ICT lesson I am taking has started off at a very basic level and I have already been told that I should be able to pass the exam in about 6 weeks rather than the suggested 12 weeks.
We had our company's 13th birthday party on Friday the 13th of September, which meant I got to have the day off from office work.  Instead I had the task of setting up gazebos and preparing them for guest. We had chilled champagne and gluten free cupcakes decorated with Appletree branding. The best part of this was that it was a form of networking and confidence building for me, meeting the clients we work with and previous clients for the company. It gave me a chance to say hello, find out what they do and find out how their company is performing now.
I have had a bit of bad news which is that my Marketing course has been postponed until further notice due to low numbers. This came as quite a shock to me as I was very excited about starting it. Every cloud has a silver lining though; I have decided to take this as a good thing because it means when I do eventually start my course I will have a better understanding of what a Marketing Assistant does. This doesn't mean I will be ahead of the rest of the class, it just means things might come to me more easily.
In my review Chantal and I laid out some goals for me to achieve by my next three month review. One of these was for me to start attending Toastmasters, so that I can start improving on my public speaking and to raise my confidence when speaking to clients and people I don't know. Another goal is for me to adapt some work I have been doing on How-To guides into PDFs for our website – so keep an eye out for them soon!
I am getting on really well here. Chantal has said that she has no concerns and that she thinks things are going well. She told me that although I am in my 6 month probationary period I have nothing to worry about – that my place is secure. This was a really thoughtful thing for her to say as it made me feel appreciated and part of the team. I am really looking forward to learning so much more, starting my college course and growing as a Marketing Assistant.
Did you know that uploading a weekly blog can increase your Google ranking? As Google loves fresh content we are seeing more blogs being uploaded to  websites.  However are blogs only being used for Google rankings? No. Blogging is also a fantastic platform to show off your and knowledge and expertise to your potential clients.
Blogging can be beneficial to your business for so many reasons – when done correctly. Typically a lot of people blog about how great their products or services are, I would not recommend you do this as its very sales. like and you need to keep your audience engaged. Below are a few reasons why I think blogging is a good marketing tool for your business.
SEO – Having fresh content on your website will impress Google and therefore bump up your search ranking.  Fresh content is also something that we as human beings desire. When we search a phrase into Google, we want the most up to date webpage we can find – I myself am very guilty of this, anything that is 6 months to a year old is considered outdated in my opinion, terrible I know!
Show off – Use blogs to show off what you do best! Channel your knowledge and expertise to your potential clients and show them why you're the best choice for business. When writing your blogs, remember to write them in an informative way. Do not write them in a sales way – the blog has to be appealing to the reader and they want to feel like they're gaining new information – not having a new service sold to them.
Another Reason to Visit – Having fresh blogs every week will give your visitors a reason to visit your website. By advertising your new blog entries through social media you can keep audience retention and get them to visit your website and have a look round. This is a good technique if you want your brand to be seen by people.
Brand Building – This one ties in very closely to the two above. By writing a blog about your industry you are also building your brand. You are showing people that you know what you are talking about and that you are up to date. This instils confidence and trust to your potential clients. They will see that your brand is a good one.
There are of course more reasons why you should blog; however these are my main reasons why you should. Writing may not be your favorite communication method and you may struggle, but just ask for some help from someone. Writing is not my favorite communication method, I am far more confident speaking to people, however I was given lots of help when I first started and now I feel much more confident.
Using these tips you can create a concise yet informative blog that will increase your digital presence. However you must remember that this blog is also for your audience – not just Google. Do you have a blog? What do you write about?