This is a statement that I hear quite frequently, from potential clients and from people I meet when I am out networking. Many coaches, consultants and trainers – and in fact anyone running a service business – all want to reach a wider audience, work with a larger number of clients and earn a better living from what they do. So what's stopping them from growing their business? What's stopping you from growing your business?
There are three reasons that I come across on a regular basis.
"I don't know how to do it." This is very understandable, unless you run some sort of marketing company! If you're an Accountant, you'll spend most of your time dealing with numbers and looking after the financial affairs of your clients. Coaches dedicate their time to helping their clients solve a huge variety of problems. If you're looking to grow your business, you do this by doing more paid work, so why spend time learning a new skill, such as marketing? I meet a lot of people who confess to not knowing how to promote their businesses properly and this is completely understandable.
"I don't understand marketing!" This is a very common complaint right now, especially in light of how much and how quickly marketing seems to change. When I first started out in marketing (over 20 years ago now!) there was no such thing as 'social media'. We relied on more 'traditional' methods of marketing, such as direct mail and exhibitions. If marketing isn't your field (because you spend your time consulting with or training your clients in your subject) then you could attempt to understand marketing by reading about it. There are numerous blogs (aside from this one!) that will tell you about marketing. There are thousands of websites and news feeds you can use. However, you will soon find that you read conflicting views from different 'experts'. How do you know who to believe? Even I find it tricky to know who to listen to sometimes, with so many people having an opinion about how marketing should be done these days.
"I don't want to do any marketing!" And why would you, when you've spent the last however many years developing your skills in your chosen field?! You're building a strong reputation for being an expert in your area, so why would you want to waste any time on marketing? You want to focus your time and energy on delivering the work for which you are paid – and that you love doing.
And yet you still want to grow your business! If you don't know how to do it, you don't understand the black art of marketing and you don't want to do it, how can you grow your business? How can you find more clients who are willing to pay you what you want to charge?
Don't worry – there is a solution! In next week's blog we'll look at how to reach a wider audience and promote your coaching, consulting or training business to more potential clients. I'll share with you some tips that will make marketing much easier to understand, so that you see how to use it more effectively to grow your business. If you can't wait until next week, get in touch by calling me on 01635 578 500 or by clicking here to email me.

Many people think that the way to grow a successful business is by winning plenty of new clients. They do lots of marketing and focus on winning sales. They spend all their time looking for ways of impressing potential new clients.
There is another way to build a stable service business. Because this is the month of Valentine's Day, in the February issue of Scribbles, my email newsletter, I wrote about how to love your existing clients. Show them how much they love you and they will help you to grow your business. Here's what it said.
There are four simple ways to grow your business, which I've written about in my book, Magnetic Marketing. They are:
Sell more of your existing services to your existing clients
Sell new services to your existing clients
Sell more of your existing services to new clients
Sell new services to new clients
The simplest of these strategies are the first two. Your existing clients already know and love you – they are already buying from you. So they are easiest people to approach to see if they want to buy more from you. They are the first people you should approach if you develop a new service. But how do you show your existing clients how much you love them? How do you keep in touch with them, to make it easier to sell more or new services to them?
The answer is to keep in touch with them by giving them things that they need. There are many ways in which you can keep in touch, including:
Email newsletters – some people think they've had their day, but I disagree. Share useful advice every month, rather than pushing sales onto your clients and they'll keep reading and buying from you. They will also forward your newsletter to potential clients for you.
Blogs – think about the problems that your clients struggle with. Write the solutions into your blogs – be generous and just give away the solution. Put your blogs and newsletters onto your website, because search engines love content and websites that are updated regularly.
How to Guides – if a client has a particular problem that you can solve for them, write a guide, booklet or ebook about it, which gives you the space to go into real detail and depth. Then send it out to all your clients.
Social media – if you're giving away your advice in newsletters and blogs, it's really easy to break down the long content into a big series of tweets and LinkedIn updates. Give away bite sized solutions and answers to problems.
Videos – if you've written about it, you can talk about it to a video camera. If you record a short video about a topic, you can then create a blog post by transcribing your words. You can easily create short videos for specific clients or groups of clients and send them to them.
Workshops and talks – run seminars or clinics for your clients, where you just share advice and answer their questions. Record your talks and give the videos to your clients.
Keep in touch with your clients and show them, on a regular basis, how much you love them, by answering all their questions. When you do this, they will keep coming back to buy from you again and again; and they'll recommend you to potential clients too.
Easter comes around next month, so the March issue of Scribbles will be about all things Easter Bunny, chicks, chocolate and plenty of other eggciting things you can do to promote your business! If you'd like to subscribe to receive your own copy direct to your inbox, just click here. Every month we pick on lucky new subscriber and send them a free copy of my book, One in Ten (How to Survive at Least 10 Years in Business!) If you'd like a chance of winning, just join the lovely group of people who already read Scribbles every month.
Image source: By Kalki (Own work) [CC BY-SA 4.0 (http://creativecommons.org/licenses/by-sa/4.0)], via Wikimedia Commons

Two weeks ago in this blog, I wrote about the problem that many small service businesses face, in that their competitors seem to be getting all the work. You can read that blog again here. Following on from this, last week we started to look at the solution to this dilemma – the fact that you need to show your potential clients what makes your business different to and better than your competitors. For a reminder of that blog, click here.
In this post I'm going to take that solution one step further and tell you about a really simple way to show your prospects why they should work with you instead of your competitors. So what's the answer? Write a blog!
When you provide a service such as coaching, consulting, training or speaking, you don't have a tangible 'product' to show to people. Unless you have a book to sell, there is nothing that prospects can pick up, look at and compare to what the next person is selling. What you're actually selling is yourself, your time and your expertise. So how do you show that to someone who might want to buy from you? They need to see examples of your experience and knowledge and one of the best ways of doing this is by writing about it in a blog. Don't fill up the pages by telling prospects how great you are, how cheap your service is, or how many awards you've won. Show them how good you are by writing about the solutions to the problems that your clients ask you about. Tell your readers how to solve their problems – just as this blog is showing you how to beat your competitors by sharing your knowledge in a blog!
In order to really stand apart from your competitors, you need to take blog writing to the next level, by including in them your Emotional USP (eUSP), which I wrote about in last week's blog. If your eUSP is Growth, use your blog to show how your service helps your clients to grow their businesses; if it is Connection, show your readers how you can connect them to the people they need to meet. At Appletree our eUSP is Certainty – our clients work with us because they know that we will get the work done for them and get them the new clients they need. They know that if we say we'll write a blog for them every two weeks, then we will write really good content that shows off what they do (and their eUSP) every two weeks, without them having to worry about coming up with ideas or ever having to put pen to paper (or fingers to keyboard!)
If you haven't already done so, go back to last week's blog and get clear on your eUSP. Then think about the problems that you solve for your clients and how you can combine the solutions with your eUSP. We've recently done this at Appletree, so that we have a full schedule of blog ideas planned out for the rest of 2016 (that's nearly 10 months of weekly topics!) Then all you have to do is get writing!
If you need some help with getting started with a blog or working out what to write about, contact us for a chat. If you actually want someone to write a blog for your business on a regular basis, then call us on 01635 578 500 or email me at Chantal@Appletreeuk.com and we can talk about our Managed Marketing service which can do all of that for you.
Image source: marleneknobbe.wikispaces.com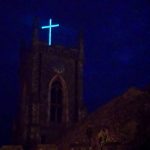 In December 2015 I spent the weekend with my friend Katie, who is a vicar. She had recently moved to a new parish, with a large church in a market town in Essex and a number of village churches. Because she was new to the town, Katie spent time during her first few of months watching the way things are being done at the church and getting to know her parishioners. Some things were done differently to the church where she trained and some things were the same. She had lots of ideas for what she wanted to do, but knew that she needed time to get settled in and learn the ropes, before making too many changes and perhaps upsetting some of her congregation.
Because my marketing brain never really switches off, during the weekend I stayed with her, Katie and I spent time talking about how to go about marketing a church and the similarities between churches and commercial businesses.
Here's what we came up with:
Create some inspiring goals. If Katie wants to make any changes within the church – to the services, the events they run to raise funds for the church, or other activities – she will need buy in from the majority of her congregation. The best way to do this is by creating some clear, compelling and inspiring goals that she can share with them. If she just started making changes, people would probably ask "Why is she changing the way we've always done things?" and object to the changes. Having clear goals also makes them much easier to achieve, as with any commercial business.
Look after your existing clients first. While a church may not think that it has 'clients', it has. They are the people who use the services of the church – the ones who attend the actual church services on a regular basis; the schools and other groups who use the church for their events, such as concerts; and the people who rent the church hall for their functions. If one of Katie's goals is to increase the regular congregation by introducing different styles of service, she first needs to look after the people who regularly attend the Sunday services. If she makes changes that they don't like, they could stop attending church. However, if she keeps them happy, they are far more likely to tell their friends, neighbours and relatives about the wonderful new vicar, encouraging them to go to church. Looking after your clients means that they will do some of your marketing for you.
Find the free marketing. Churches rely on public money – donations, fundraising and legacies – to keep going. This means that, like many businesses, they have tight budgets and a limited amount to spend on marketing, or encouraging more people to attend church. Luckily, these days there seem to be more and more marketing tools to use that only require time and not money, in order to make the most of them. At Katie's church, they have developed a simple leaflet to give to people the first time they attend a service, to welcome them and tell them about the regular services and other events. It has a portion on which they can give their name and email address, leaving that with someone from the church. They can then receive the monthly email newsletter that is written by one of the parishioners (who happens to work in marketing for a local law firm and who enjoys copywriting!) This allows the church to keep in touch with them without spending any money, continuing to make them feel welcome and part of the congregation.
I'm hoping to do some more marketing work with Katie and her team in 2016, to help her to grow her church. In the meantime, think about how you can create some goals, look after your clients and find some free marketing, in order to grow your business this year.
Last year I wrote a number of blogs about the best marketing tools you can use for your business. I covered a range of different marketing activities that work really well for us here at Appletree and that work for our clients too. However, there is one thing that you still need, no matter which marketing tools you use. Without it, much of the marketing you do won't actually work.
What is this missing element? Whatever marketing you do for your business – whether that's networking, social media or, public speaking – nothing will work properly for you, unless you have a Marketing Plan. Too many people launch into doing all sorts of marketing, because they think (or hope) that it might work. But they don't stop to think first about what they want to achieve, who their ideal clients are or what sort of marketing might work best to attract those ideal clients. Let me explain with a story.
How does Planning work for Appletree?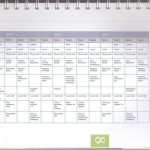 Running workshops and seminars is a great to promote what we do here, by sharing our marketing knowledge and expertise. During the summer of 2015 I started planning some events for later in the year and the start of the 2016.
I always use a spreadsheet, like the one shown from Chapter 8 of my book, Magnetic Marketing, to plan our marketing. I contacted some people who could help me put on the events and we agreed a number of dates and topics. Then I started to fill in the spreadsheet. First I list on the left hand side a number of marketing activities I want to use – this newsletter, my blog, networking events and social media, for a start. Weekly dates are put into the top row and the dates of the events are written in. Next, I work backwards from the events, looking at how each marketing tool can be used, how and when.
For example, for a workshop I'm delivering in December, I wrote some promotional material to send to the organizer, so that he could talk about it at the networking event the month before, in mid-November. I filmed a short promotional video for the event organizer to send out, in the weeks leading up to the event (their first promotional email was sent out by the end of November.) The event is featured in this December issue of Scribbles (see below for the details – clever, isn't it, this planned marketing?!) In the first week of December we started talking about the event on Twitter and LinkedIn, in updates that were written and scheduled a couple of weeks before.
And while all that was going on, I ordered a new batch of Magnetic Marketing, fully updated, which I could take to the event.
If I just started telling people about the workshop two days before it, there wouldn't be many people there. Two days is not long enough to promote this sort of event – you need plenty time and you need to integrate a number of different marketing activities.
Create a plan for your marketing for 2016 and for different events or campaigns, to get the best results from your marketing and not miss any great opportunities.
Planning in Practice
The 3rd edition of my first book, Magnetic Marketing, is now available! It's been updated and added to and will teach you the nine stage Marketing Planning process that I've used successfully with hundreds of small business. Order your copy here.
If you'd rather work through a Marketing Planning process with a group of other people, I'm running workshop where we'll be doing that, on 22 January 2016. This 90 minute workshop is being run by the Swindon CIPD group (Chartered Institute of Personnel & Development.) If you'd like to attend, get in touch and I'll send you the booking details.