In the A – Z of Marketing, R is for … Referrals
R could be about Reputation, Relationships or Regular Marketing. They are all important and I've written about all of them recently, so I decided to focus this blog on Referrals.
Referrals are a brilliant way to find new clients and grow your business. They are a very low cost way of marketing and usually have a high conversion rate. Some people advocate a 'referral system' that you plan out and follow. I'm sure that some of these systems work, but here's my take on a more relaxed and equally effective take on getting referrals.
What's the best way to get referrals? Give them!
If you turn up at networking meetings expecting to receive a steady flow of referrals, you'll be disappointed. For someone to refer you to someone they know, first they have to trust you. After all, why would they recommend someone who might not do a good job? That would look bad on them. So to start getting referrals, start giving them. Listen to what help people are asking for and think about who you can put them in touch with. Who do you know who is looking for what they offer? Think about who you can introduce them to. This will help you build up a relationship with the people you meet, showing them that you're trustworthy enough to be recommended.
When is the best time to ask for a referral? When someone says "Thank you"
You've just had a great meeting with one of your clients, when you helped them with all sorts of issues. At the end of the meeting they say "Thank you so much for your help; I really appreciate it." You could just gracefully reply "You're very welcome." Or you could add on " … and who else do you know who might need the same sort of help?"
When someone has thanked you for your help, they are seeing you in the best light. This is when they will be the most open to thinking of other people to whom they could recommend you. It also works with prospects. I often spend time on the phone or at networking meetings providing free advice to people who aren't my clients. When they say "Thank you" I ask who else they know who I can help. And it works!
What should you do with every referral? Say thank you properly!
A few months ago, Lucy contacted me, asking for some marketing help. She told me that Pete had recommended me to her. Pete is someone I've met at a few networking events, but we've not done any work together. I arranged to meet with Lucy and to thank Pete properly, I sent him a thank you card. I put a personal note in the card and posted it to him.
A few days later Pete phoned me to say thank you for the thank you card! He'd never received one before and was really touched by it. About a month later Pete called me and asked for my help with his marketing! We haven't done the deal yet, but I know that Pete will continue to recommend me to people who he meets.
So, to generate a bigger flow of referrals into your business, give more, ask at the right time and then say thank you. Of course, keeping in touch with people helps keep you in their minds, which also helps. Combine all these tips and you'll be able to grow your business through referrals.
How much of your new business comes through referrals? What do you do to increase that number?
This Month's Appletree Award for Customer Service goes to …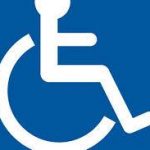 … the NHS! Yes, I'm being serious!
In particular the award goes to three people who were working at   Basingstoke Hospital earlier this month, for going beyond the cause of duty and really looking after the people in their care.
First there is Leah, a student nurse who works twelve hour shifts. She's on her feet nearly all day, doing whatever is asked of her. Being the least qualified person on the ward, she has to do all sorts of jobs that other people might not want to do. But she does it all with a smile. And when you've come back from surgery having missed supper, she's the one who dashes off to find you something to eat before the kitchen shuts for the night, rather than leaving you hungry.
Next is the nurse whose name I don't actually know. She's the one who wakes you up every hour during the night to check your blood pressure, post op, and who apologises for doing it. Without these regular checks, problems could go unnoticed, so they have to be done. At 5.30am when everyone else on the ward was asleep, this lovely nurse is the one who brings you a mug of tea and some biscuits, almost to say sorry for disturbing you and for doing her job.
Finally there is Paul, the nurse who comes into the ward in the morning and makes everyone laugh, no matter how they are feeling. He helps people get dressed, he picks things up that patients drop and can't reach and he even finds felt pens so that patients can write on other patients' plaster casts!
All these people have busy jobs to do and yet they do them with a smile and with compassion. They do things that are not in their job description, because they know it will help one of their 'clients'. They make their 'clients' feel special and cared for. And that's why they get this month's Appletree Award for Customer Service.
How can you make your clients feel special and cared for? What can you do that goes beyond what they expect of you?
In the A–Z of Marketing Q is for … Questions

In the olden days, to promote your business and sell your services to a potential customer, you would turn up at their office and make a presentation to them. You would tell them all about your business and what you do. You might take along a great PowerPoint slide show, full of testimonials, all the awards you've won and examples of what you've done for other clients. You'd round off the presentation by asking if your prospect had any questions and if they wanted to work with you.
What do you mean, you still try to sell your services that way? How is that working for you?
I once sat through such a presentation from a potential supplier, after which she asked "So, does that look interesting to you?" She was rather stumped by my reply of "No". Why? Because what she had presented to me was not relevant to my business; she hadn't asked me a single question about the company and the issue we were looking to solve.
The next time you visit a potential client, think about asking some of these questions, to help you to find out what they really want from you:
Situation questions: Where is your business now? What do you do/make/sell? How long have you been in business? What are your goals for your business? These questions allow you find out where your prospect is now and where they're going. I also ask them what marketing they currently do for their business and what's worked in the past.
Problem questions: What's the problem we're here to talk about? What's getting in the way or keeping you awake at night? You're there to solve a problem, so this is your chance to find out what it really is.
Implication questions: What will happen if you don't do anything about this current problem? This question will help your prospect to focus on the problem and see why it's so important that it's solved.
Urgency questions: How soon do you need to do something about this issue? If the answer is "Right away" then you know you need to provide the solution now. If the answer is "In six months" then you don't need to keep pushing for the sale right now. Things might have changed in six months.
Importance questions: How important is it to you that we solve this issue? Having answered all your questions, if your potential client then tells you that actually there are other more pressing issues to deal with, you can focus on them, or step away. If solving the problem is urgent and important, then you need to present your solution and ask for the business.
We all love talking about ourselves and our businesses, so use questions to build up rapport with your prospects and find out what they're really looking for. That way you can provide them with a solution that actually meets their needs.
What questions do you ask your prospects, to turn them into clients?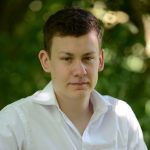 In the A – Z of marketing P is for Pictures
"A picture paints a thousand words"
Frederick R. Barnard, 1921
Almost 100 years later and it would seem that businesses are starting to see the light. These days social media is flooded with images, from new products to updated profile pictures. Businesses are realising the importance of visual content and how it can make a difference with their marketing. Pictures have become more and more important in building a business's brand and identity. They are using them more and more to present their message to their market through social media, blogs, websites and anywhere else their content is placed. Pictures can serve some great purposes for your business such as:
 They can provide a visual way for you to communicate to your target market.
Pictures allow you to work on S.E.O for your website, blog posts and social media updates. Simply adding some relevant ALT-text gives Google more to look at.
Using pictures in your marketing makes it much more interesting. Studies show that image-based marketing messages are much more likely to be shared and eventually go viral.
How often do you update your profile picture your on social media, blog, newsletter or website? At Appletree we manage a lot of our clients' social media, which means we get to see a lot of different pictures and photographs.
If a picture does paint a thousand words, what does your profile photo say about you? You need to have a professional photo; here are some tips on how to get the pest from your photos: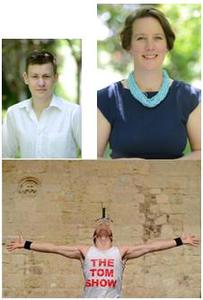 Always use a photo. People want to see who they're connecting with; helping them put a face to the name will make it much easier to build trust and a relationship. Don't use your company logo people want to connect with you as a person when reading your blogs or newsletters.
Dress for the job. You should wear something comfortable and professional. Something you would wear in a business situation, however, if you make a living swallowing swords or climbing through tennis rackets like Tom Balmont, having a quirky yet professional photo works very well.
Make sure you are the only subject in the photo. Group photos are great, showing your team on company outings, family get together – but not when you are trying to promote your business.
Have a look at this for some really bad examples of profile pictures.
This blog should have given you plenty to think about with the pictures and photos you use within your business. Do your photos show how great your business is or do they need work?
Next week Q is for? …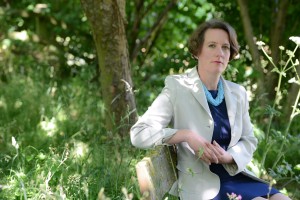 What are Your Business's Core Values?
What makes your business tick? What do you stand for? When you know the answers to these questions, you can use them to promote your business and really stand out from the crowd. When you can show that you stick to your values, your actions will be more powerful than any marketing you can pay for.
Here are our values and how we use them to promote Appletree:
1. We get stuff done. Our clients trust us to set up and look after their marketing for them. Getting stuff done means that we don't tell clients what marketing to do and then expect them to do it on their own. We do things for our clients even before they have to ask us to do them!
2. We stick to what we're good at. Writing marketing copy is what we're really good at, so that's what we do. When clients need content for their website, material for their newsletters and blogs, or engaging copy for their tweets and social media updates, we can create it. Because we stick to what we know best, we can make sure that we provide our clients with top quality marketing solutions.
3. We give free advice freely. Our business has been built on helping anyone who asks about marketing. We treat everyone as if they're a paying client, so if people need advice, we look forward to them getting in touch and we'll do whatever we can to help.
4. We're in it for the long haul. Appletree has been around since 2000. Since then, we've always done marketing. The business has changed as new marketing tools have been created – social media didn't exist when we started out – but we've been consistent in the marketing support that we've provided our clients. And we're going to carry on doing that!
So those are our core values – they are what drives our business and what keeps us in business. What are yours? What's important to you? What do you stand for? Tell us what makes your business tick!