Archive for the 'Customer Service' Category

When you're looking for a new service provider, how do you go about doing it? When you need a new accountant, IFA or someone to service your car, how do you find them? Chances are, you ask people you know to recommend someone. Why? Because someone won't recommend a business to you unless they trust them. If they trust that person with their finances, their pension or their car, you can be pretty sure that yours will be in safe hands too.
You may have also noticed that people who have been referred to you are much easier to sell to. They've already been told great things about you by their friend or colleague, who they trust, so turning them into one of your clients is relatively easy.
However, rather than just waiting for referrals to come along – or hoping that they will – what can you do to encourage more of them? Here's how one of our clients does it so brilliantly!
How do Referrals work for our clients?
Barry runs a number of fun, energetic camps for children, during school holidays. The camps are currently held at a number of private schools around Oxfordshire, which have really good facilities. The children who attend the camps regularly go home fitter and healthier after a week of camp, than when they arrived. They get to take part in a huge range of activities, including swimming, archery and canoeing.
The vast majority of new clients – the parents of the children – find out about the camps because their friends recommend them. Happy parents, whose happy children come home tired and well looked after, are happy to recommend Barry and his team to their friends. The business runs a referral scheme, where anyone who refers a friend, whose children are then booked into camp, can receive free days for their own children, or a bottle of champagne. There are some children who have had many weeks of free camp, as a result of all the referrals that their parents have made to their friends and their children. The referral scheme is advertised in the weekly newsletter that the business emails to clients; and it is on their website too.
However, there are also many parents who turn down the bottle of champagne or the free days of camp. Why? When they're asked, they usually reply "Please just look after my friend's children as well as you look after mine." They want their friend's children to experience the same fun, energetic camp that theirs enjoy. This means that the best way for Barry's business to encourage more referrals is not by asking them, but by focusing on the quality of the service that they provide.
Can you encourage more referrals by providing the best possible service and by really looking after your clients?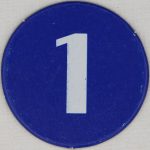 Many, many years ago, when I was first learning about marketing (we're talking way back before Social Media existed and email marketing was unheard of) I learnt about the 4Ps of Marketing. They were gospel and had to be applied to any marketing that was done. I even wrote essays about them and answered questions on them in marketing exams.
Times have changed and marketing has moved on a huge amount since those distant days. However, some of the fundamentals of marketing still need to be considered, for it to be successful. So over the next few blogs, I'm going to write a mini-series in which I'll tell you a bit about each of the 4Ps – Price, Product, Place and Promotion. I'll show you how you can put them into practice in order to successfully promote your business.
Number 1 = Price
I wrote recently on this blog about why, when you provide a service, you should not promote your business on price. You can read that blog here. It is much more important to promote your business based on what makes you different and better than your competition. The other big challenge that we all face with promoting our service businesses, is how much to charge – and how to work out how much to charge.
How do you decide what to charge? Do you just pluck a number out of the air? Or do you look at what your competitors are charging and do something similar?
If you sell a product, you can work out how much it costs you to produce that product and then add on your profit margin, to get your selling price. But how much does it cost to 'produce' your service? Some people will tell you to decide how much you want to earn over a year, look at how many days you want to work in the year and from that, you can decide how much you need to charge per day. In all honesty, I don't think I've ever met anyone who has done this successfully, achieving their target earnings in the number of days they want to work. Most people end up working more days than they'd like, due to lower days rates than they'd hoped for.
However you go about setting your prices, think about how to use them in your marketing. I know I keep saying that you must not use price to promote your service … but price does have a part to play. If you want to promote the quality of your service and show how much better it is than your competitors, then you can think about charging more than they do. What you must also do in this case, is show your prospective clients the value they will get from working with you. Think carefully about the benefits that your service will bring to anyone who uses it. Don't talk about the features – show prospects what they will get from your time and experience and how you will solve their problems. All your marketing material needs to answer the 'So what?' question that potential clients will ask about your service.
If you use networking to promote your business – ideal when you provide a service – it is vital that you talk about the value that you provide, to the people you meet. If you strike up a conversation and start telling someone how much you charge, before you've explained the value they could get from your expertise, you won't have a very long conversation. The same applies to online marketing – promote your value and benefits through any social media where you can have a 'conversation' with prospects.
And what happens to your marketing when that happens?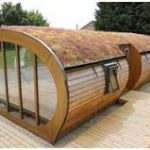 The way in which products and services are marketed is very different. With a product, you can show your potential buyer what they are going to buy and they can compare your product to those of your competitors. But with a service, you can't show anyone what they're going to get, until you've delivered the service.
At Appletree we specialise in promoting services, because that's what we've always done. However, when Phil called me, to ask for help in marketing his product, I had to think again.
Phil's company designs and sells eco buildings – stunning arc shaped constructions that can be put up anywhere. Standard 'product' marketing says that he should advertise the 'product' with images of how it looks from the outside and inside and he does this very well on his website. There are images showing how the buildings can be used, to help potential buyers to picture themselves living or working within one of the buildings. He will be taking a section of a building to an exhibition later this year, to allow more people to see it, touch it and walk through it. Phil has run a number of events at their 'show home' so that people can experience it. All this is standard 'product' marketing.
However, there is a huge element of 'service' involved in buying one of these buildings. Each one is individually designed for the person buying it. The buyer can choose the size, number of sections, layout of the rooms and use of the space. This means that there is a lot of hand holding, through a long design process. Phil and his team will help clients to secure planning permission for putting up a building, if it's needed. They will advise on the best layout, to give their clients the best use of their building. They project manage the installation of the building, to make sure that everything works – the electricity and water supply – and are on hand to smooth out any teething problems. All these elements of buying an arc are actually a 'service' and as such, the marketing that's needed is different. It's about building up the reputation of the company, to reassure potential clients that they will be able to take their project from design to a fully working building with the least amount of hassle. A few photos on company's website won't be enough to persuade buyers to trust them!
Do you sell a product or a service? Are you using the right marketing tools to promote what you do?
If you're not sure, or you'd like a quick review of your marketing, just get in touch to tell us what you do and we'll give you some advice on the best marketing for your business. Call us 01635 578 500 or click here to email us.
I have discovered what it is that makes the best companies successful!
After many years of watching successful small businesses become more successful, while watching other businesses fall by the way side, wondering what it is that makes them different, I have found the secret. Yes, some of the good ones have really good marketing. Some of them have only average marketing and yet have a charismatic business owner who carries them through thick and thin. Others have great marketing, a great leader and many other 'great' things and yet they still fail. So what is it that the successful ones have, that makes them successful, despite everything else?
It is FOCUS. They have it in bucket loads. They are focused on their business goals and on their marketing. They focus on their clients and on how best to look after them. They have focused businesses that do not stray from the path. That is what makes them successful.
Let me give you a couple of examples.
At the start of 2014, we created a new Business Plan for Appletree. We hadn't been as focused as we could have been for a while – getting distracted by a few new business ideas. The Business Plan changed all this. It showed that the best way to grow a profitable business at the time was by focusing on looking after our existing clients. The numbers proved that if we spent more time meeting with, talking to and listening to our current clients, we could generate more income than if we spent that time on marketing activities such as networking. (It meant we would also save a lot of money by not having to pay for networking meetings!) So for most of 2014, that's what we did. Our marketing activity and spend was minimal; our interaction with clients took priority. We focused on doing the work they really wanted us to do, instead of chasing new ideas and services that might or might not have worked. By the end of our financial year, the numbers showed record profits and a record profit margin. Focus works.
On the other hand, I'm working with a client called Louisa, whose business isn't doing so well. She's tried lots of different ways of making money – offering her clients many different products and services. The marketing she's done in the last couple of years has highlighted many different messages and ways in which Louisa's consultancy business is different to her competitors. She's even tried changing the name of her business, to better reflect what she does. None of it has worked. Why not? Lack of focus!
If your business isn't doing as well as you'd like it to, take some time out to look at what you're focusing on. Do you have a vision for your business – what's driving you and is it compelling enough to attract clients to you? Is your message clear – what do you actually do and what makes you truly different from the other businesses in your market? Does your marketing have a clear focus – do you know exactly who your ideal clients are and what help they need from you?
Pick one path and stick to it. Put all your energy and focus into one direction for your business and you'll find it much easier to find the clients you need and earn the revenue you deserve.
Not sure how to pick the right path? Get in touch and we'll help you find it with our clever, energising and focused Marketing Strategy workshop!
Massive Marketing Mistakes – Number Five: 'Follow the Crowd' Marketing
"I have to use cold calling to promote my business," they say.
"Why is that?" I ask.
"Because everyone else in my industry does it. So it must work."
These people are committing Massive Marketing Mistake Number Five – using marketing tactics that you think you should use, just because you've seen other businesses try them. There is no rule that says in any particular industry, you have to use a particular marketing tool. It's much more important to work out what marketing will work for your individual business. In blog five of the series we'll look at how you can do this. (If you've missed any of the previous blogs in the series, click here to read Number Four, where you'll find links back the previous ones.)
Massive Marketing Mistake Number Five – 'Follow the Crowd' Marketing
The marketing tools that you could use to promote your small business are numerous. There are now many more tactics available than a few years ago, thanks in part to the growth of social media. There are also dozens of more 'traditional' ways promote what you do. So where do you start?
You need to start by reviewing the Massive Marketing Mistakes we've covered so far in this series. When you know what makes your business truly different (Number One), what your goals are (Number Two), how you're going to reach your goals (Number Three) and who your ideal clients are (Number Four), you'll find it much easier to select the most appropriate methods for marketing your business.
However, if you just jump into trying any old marketing, because you think you should, or because it seems that everyone else is doing it, or because the salesman says it will bring you new clients, then you'll be committing Massive Marketing Mistake Number Five.
Your business is individual and different. This means that while there may be some marketing tactics that will definitely work for you and others that definitely won't, don't make any assumptions. Don't follow the 'you just have to try it, don't you?' routine. That will cost you time and money that you probably don't have!
How do you avoid Massive Marketing Mistake Number Five?
First review what makes your business really different. Having a strong eUSP will make it much easier to promote your business. It will cost you less, because your message will be clearer, no matter which marketing tools you use.
Then remind yourself of your goals. If you're only looking for three new clients this year, you won't need to do nearly as much marketing as you'll need, if you're looking for hundreds of new clients. However, the marketing you'll need to do will be very different.
How will you reach your goal? If you're focusing on selling more to your existing clients, don't waste time on Twitter looking for new clients. However, if you want to promote your existing services to new clients, then social media, backed up with some strong recommendations, could be the way to do it.
Remember to think about your ideal clients. Where do they hang out? If they use LinkedIn, then make sure you have a good presence there. If they only attend industry networking meetings, make sure you attend them too.
Plan your marketing carefully, before starting anything. Consider your own particular business situation – don't think you have to try cold calling "because everyone else in my industry does it."
Based on your planning, create a shortlist of around ten marketing tactics that you know will work for your business. Think about how to integrate them, to make sure they're all working together, with the same message for promoting your business. Click here to share with us your top ten tactics and we'll happily give you some feedback.
Massive Marketing Mistake Number Six is not setting a budget for your marketing – or spending money on your marketing without knowing what you're spending. We'll show you how to avoid this mistake and get the best from your budget in the next blog in the series.