Archive for the 'Customer Service' Category
What Do Your Clients Really Think of You?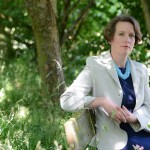 The Appletree Client Survey – Part One
When did you last ask your clients what they really think of you? Do you know why they use your services and what they like about what you do for them?
Too many businesses, especially large ones, provide a service that they think their clients want. They don't actually stop to find out if it's what their clients are looking for; and then they're surprised when clients leave them for someone else.
Small businesses have a distinct advantage over larger ones when it comes to talking to our customers. It's much easier for us to keep in touch with them and really get to know them as individuals. And yet how often do we ask our clients what they think of us? Not often enough. Why not? Because we might hear comments that we don't like! Clients may tell us what we don't want to hear. So it takes a certain amount of bravery to ask clients what they think and it needs to be done properly.
At the beginning of 2014, I started to carry out a survey, to find out what my clients thought of Appletree and the service they receive from us. I emailed a number of them, asking them a series of questions and asking that they reply by email. I emailed some others the same questions, telling them that I would call to go through the questions. And then something got in the way and I never got around to collecting the information from my clients!
This autumn I decided that, due to a number of changes that have happened at Appletree this year, I should carry out a proper survey. Having failed to do it on my own earlier in the year, I realised that I needed some help. So I found a great company who specialise in looking at customer experiences and they're carrying out the service for me.
The process we're going through is very interesting. We started by looking at the 'customer journey' that clients take, from the very first moment they meet me, through to becoming a client and receiving our ongoing marketing service. Think about booking a flight and all the interactions that you have with the airline – each time you come into contact with the company. You need to do the same for your business.  Working through this journey gave us a series of twelve questions to ask our clients. The questions cover a number of aspects including the initial meeting, the paperwork we send out, the speed and quality of our responses and the value they receive from each different aspect of our service. Our clients will also be asked how likely they are to recommend us, on a scale of 1-10 and why they give that particular response.
The way in which the survey is being carried out has been carefully thought out. Each of my clients will be contacted by phone, by someone who knows how to have proper conversations, rather than having to follow a script. Allowing people to talk about how they really feel will give us information that will be really valuable.
So that is part one of the story. I'll report back once the survey has been carried out, to let you know how we get on and what we're going to do with the results!
The Alternative 12 Days of Christmas – or 12 different ways to promote your business next year!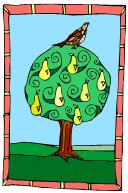 On the first day of Christmas my true love … –  so you think you know the rest?
Here are my alternative 12 days, to give you some ideas about how to promote your business.
On the first day of Christmas, my Marketing Consultant gave to me – A Partridge in an Appletree. This means that you need to stand out from the crowd by doing something different. Don't do the same as everyone and still expect to be noticed.
On the second day of January, my true love gave to me – Two Turtle Doves. Turtle doves are a symbol of love, so show your clients how much you love them. Treat them as you like to be treated and go the extra mile.
On the troisième day of Noel, my French teacher gave to me – Three French Hens. Speak English to your clients and in your marketing, not jargon. Don't assume that everyone understands what you're talking about.
On the fourth day of 4Networking the Group Leader gave to me – Four Calling Birds. Use your business cards as calling cards. Have them properly designed and printed; make sure they give new contacts enough information about you, so that they remember you after you've gone and so they can get in touch with you again.
On the fifth day of Christmas, BT gave to me – Five Gold Rings. Pick up the phone and call your clients. Don't rely on emails for conversations and don't wait until you have a reason to call. Give them a ring just to say hello and see how they're doing.
On the sixth day of Goosemas, my gander gave to me – Six Geese a Laying. Look after the goose (your best client) rather than chasing the golden eggs (the quick wins that take focus off your best clients.)
On the seventeenth day of maths class, my teacher gave to me – Seven Swans a Swimming. Swans are always serene above the water, even when they're paddling like crazy below. No matter what's going on in your business, act confidently; don't worry your clients with any problems beneath the surface.
On the eighth day of something, someone gave to me – Eight Maids a Milking. Milk your contacts! Who are you connected to on LinkedIn? Who do they know? Don't just sit and look at your contacts – do something with those someones!
On the ninth day of the social media course my Twitter feed gave to me – Nine Ladies Dancing. Building relationships with potential clients is like dancing; take the time to learn the moves and build strong partnerships.
On the tenth day of October my landlord gave to me – Ten Lords a leaping. Look before you leap; don't try out some marketing just because you think you have to, or because you think it might work. Get some advice first from someone who has already done it.
On the eleventh day of music school my conductor gave to me – Eleven Pipers Piping. Pipe down and listen to what your clients and prospects actually want from you!
On the last day of 2014 my New Year's revels gave to me – Twelve Drummers drumming. Make a big noise about your business because no one else will!
Have fun with your marketing in 2015!!
Get Your Marketing Right and You Don't Need to Know How to Sell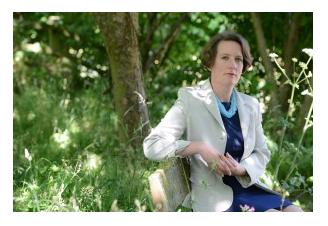 Ask any Marketing Consultant whether they think marketing is more important than sales and of course they will tell you that it is. But ask any Salesman if sales is more important than marketing and guess what they will say?
So as a Marketing Consultant, I obviously think that marketing is more important than sales. However I also believe that when you run a small business and you're responsible for bringing in new clients, even if your marketing is great, you still need to know how to sell.
For some people, selling is a dirty word. Why? Probably because they don't like being sold to themselves and probably because most British don't want other people to think that they're being pushy, or 'salesy'. So in this blog, I thought I would share with you how at Appletree, we combine marketing with sales, to make it easy to convert prospects into clients.
The Appletree Sales Process
Once the marketing has attracted a potential client and they've asked us for a meeting, to talk about how we can help, I ask them a series of questions.
Situation Questions – these are questions like 'what business are you in?', 'who are your clients?' and what marketing do you currently do – that either works or doesn't?' These questions allow you to find out a bit more about your prospect.
Problem Questions – next you need to find out about the problem your prospect is struggling with, that you might be able to help then with. This will help you behind to get an idea of the solution you can propose.
Implication Question – 'What will happen if you don't do anything about this problem?' is the next question to ask. Most prospects will really sit back and think about this. It will start them thinking about how much they might need your help.
Urgency Question – this is when you can ask how urgently the prospect is looking for a solution to their problem. If they need a solution right away, you know that you need to move soon and not miss out on the opportunity.
Do you notice that so far, all you've done is ask questions of your prospect? You've not yet said anything about what you do.
Recognise the Opportunity – the next thing you need to do is help your prospect to recognise the opportunity of how you can solve their problem. For Appletree prospects, we might talk about how many clients they currently have, how many they want and therefore the gap between the two numbers. If a prospect tells me they have 10 clients and they want 22, that means they need 12 new ones. If they want to take on these 12 new clients over the next year, that's just one a month – that's a really clear goal.
Insights – finally, at this stage, you're allowed to tell your prospect a bit about what you do. Do it by telling them how you've helped a similar business to overcome a similar problem.
Importance – 'How important is this to you right now?' is the next question to ask, to make sure that your prospect is still committed to solving their problem.
Present Your Solution – and eventually, this is where you can tell your prospect exactly how you can help them. Describe elements of your solution – how and why it will work. Make sure your solution is aligned with your prospect's strategy (which you found out earlier, from asking them Situation questions). Think about how your solution will meet your prospects personal needs and tell them why your solution is the best one.
Engagement Question – this is the final question that you need to ask. 'When would you like to start?' is a question I love to ask at this point! Too many people don't actually ask for the sale, so make sure that you do. If you've taken your prospect through a Sales Process, they could well be ready to buy from you right now, so don't miss out on this opportunity!
So you see, sales can actually be quite easy and not salesy at all, when you follow a simple process and put the focus on your prospect and what they need.
Which do you think is more important – sales or marketing?
How Can You Use Authentic Marketing To Grow Your Business?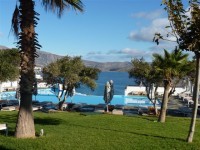 So far, 2014 has been a really good year for Appletree. In fact, in terms of profitability, it has been the best year in all the 14 years that the business has been running. Our turnover has not been as high as in previous years, but our profit margin has been up and my stress levels have been down. There have been times when I have turned away potential clients, because I've been too busy looking after my existing ones.
Why is this? Why has this year been so great and what secrets can I share with you? I sat and pondered these questions while on holiday in Crete at the end of October, so this blog is the result of that pondering.
What is Authentic Marketing?
I think there are four lessons I want to share with you.
What are you really good at?
It all started towards the end of 2013, when I realised that I had too many people in my business. For some time I had been trying to grow Appletree, by taking on more clients and more projects; and therefore by taking on more staff to do the work. However, I noticed that I was allowing the business to drift away from what we're really good it – providing marketing content for clients and getting their marketing done for them. And eventually I accepted that I'm not very good at managing staff! So unfortunately for a couple of lovely people, 2014 was the year that heads rolled and Appletree went back to being just me again. And I love writing marketing content, so that's what I've been focusing on.
When you're completely clear on what you do, networking is much easier and it makes it simple for people to recommend you.
What do you clients expect from you?
In February this year, I found myself unable to go networking or go chasing after new clients (all thanks to an unfortunate event on a ski slope.) I love selling and I love the buzz of taking on a new client. However, sitting in my office for a whole month, I realised that I really needed to focus on looking after my existing clients. They expect us to get their marketing done for them and they will often phone to ask for something to be carried out, only for us to tell them we've already done it. They rely on us for new ideas, marketing inspiration and expertise.
There are only so many hours in the day, so if you're not careful, you'll end up spreading yourself too thin. Or you can concentrate on looking after the lovely clients you have – which will actually save you a fortune in networking fees and petrol!
What can you give?
One day in the autumn, a nice lady approached me at networking event. "We've met at a few of these meetings," she reminded me. "And while we've never really talked about what you do, you've been really helpful and I've decided that I'd like you to do my marketing for me."
How's that for an easy sale?! My approach to marketing Appletree has always been with the spirit of generosity. If you have a question about marketing, ask it and I will do my best to answer it for you. No fee. No ties. If I don't know the answer, I'll find out, or I'll point you towards someone who can help you. (Seriously, if you have a question, click here to email it to me!)
When one of my clients calls to ask if I can make a quick change to their website, or look over an article they've drafted, the answer is always "Yes, of course." It is never "Yes and I'll charge you for my time." And it never will be.
The time you put into networking, the talks and presentations you give, the newsletters, blogs and tweets you write should all be about sharing what you know. The resulting flow of new clients will speak for itself.
What are you REALLY good at?
I know that business can be tough. Mine has certainly had its up and downs in the last 14 years. I've tried a few different ways to energise the business and to make money, but these alternatives have always been in line with what I know – marketing. I would never consider going off at a major tangent or setting up a side line just in the hope of making a fast buck. Why not? Because I believe this confuses your market. If times are tough, you have to adapt and flex and change and look for ways in which you can still provide your clients with a service that you understand.
Build on your expertise and become more of an expert than your competitor who wanders off in search of an easy win.
The four lessons above are based on the four core values of Appletree. When you're true to your values, marketing actually becomes really easy. When you focus on being authentic, clients will come to you.
What are your core values and how can you use them for authentic marketing?
Is it Too Early to Book Your Christmas Party?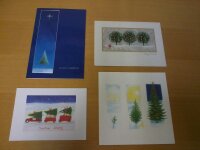 In July this year I ordered the Appletree Christmas cards. Did I do it because I just can't wait for Christmas to come? No. I did it because we have a plan for our marketing, which allows us to make the most of our budget and not miss any opportunities.
This blog is not about Christmas parties – sorry! It's about how to plan ahead so you make the most of the opportunities that come your way, without costing you a fortune.
Here are a couple of good reasons to plan ahead with your marketing.
Christmas is coming – eventually
In July the Christmas card catalogue dropped through the letter box. Instead of chucking it into the recycling bin and trying not to think of anything festive until November, I went through the catalogue and picked my favourite design. Then I looked at my database and counted up the number of clients, suppliers and hot prospects to whom I want to send a card this year. That showed exactly how many cards I needed to buy and I placed the order straight away, so that I didn't forget about doing it. The cards were delivered a couple of weeks later and they'll sit in the cupboard until November.
Why did I order the cards so early? Because the company from whom I buy them offers a generous discount of 20% if you get your order in before the end of August. That's a really nice saving! The other reason for ordering so early, is because I hand write all the envelopes and write personal notes into every one. I sign them and then stick stamps on, ready to go into the post box in the first week in December. That way, they reach Appletree's friends and colleagues in plenty of time to be enjoyed.
I can make the most of the early bird discount, because I have a database of contacts. I keep it up to date all through the year, with all sorts of details, including who I'd like to send a Christmas card to. That way, when it comes to early bird ordering time, I can get the order in easily and get the discount.
Planning ahead with your marketing means that you can save money and grab good opportunities.
Marketing magic
I'm working on new talk to deliver at networking meetings. It will be a clever mix of marketing and magic while giving real value to the audience. I started thinking about the talk a couple of months ago and am booking dates to deliver it – but not until 2015.
Why wait? Because this particular talk will require quite a lot of rehearsal before I'm happy to go public with it. The content is fine – I know what I'm doing with that – it's the 'magic' part that needs work. And that's all I'm going to say about it.
Another reason for waiting is because many networking groups book speakers well in advance. Approaching organisers and asking for dates next year is getting me a much better response that trying to fit in a few events between now and the end of the year.
And the final reason for waiting? The more notice you have, the more you can to do promote the events – and the more the network group organiser can do too. Bigger audiences are much more fun!
So what's in your Marketing Plan for the rest of this year? How is your Plan looking for next year? How will it help you save money and get better results?
Stocking Fillers
If you like doing your Christmas shopping well in advance, here's a great little stocking filler.
One in Ten – my second book is all about how to find the inspiration to start your own business and then find the motivation to keep you going. It's full of real life examples of mistakes to avoid and tips to help you keep going in business. It's currently just £10 + postage if you buy it here.