Archive for the 'Customer Service' Category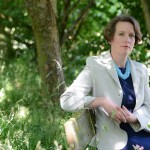 How NOT to Do Exhibitions
I never used to enjoy attending exhibitions. As an exhibitor, I didn't like standing behind a table trying to hand out leaflets to people who weren't really interested. As a visitor, trying to avoid exhibitors who just wanted to sell me something was always a challenge. And then I learnt a different way of doing things.
Click here to watch a video that's full of tips. It will also tell you about an interesting event that's being held on 9 October 2013.
Here are some more ideas for you, to help you get more from exhibitions.
Check out your competition. Take some time during the day to visit the other stands. See what other people are offering and see what they are doing to attract visitors to their stands. What are they saying and doing? How are they representing their businesses visually? What ideas can you 'borrow' from them?
Get interactive. Handing out leaflets or running a scrolling PowerPoint presentation won't encourage visitors to interact with you. Think about how you can demonstrate your business in a different and innovative way. What will grab the attention of passing visitors?
Don't hide behind your table. Sitting or standing behind a table puts a barrier between you and potential clients. If you can, push your table back against the wall to give you space to stand in front of it.
Package your services. When you provide a service, rather than a product, it can be difficult to demonstrate what you do. Think about how you can package what you do, to create 'products'. They make it easier for people to buy from you and easier to sell what you do. Products are also easier to display visually than services. At Appletree we now have two books that we can show off and sell.
Make it visual. Pop up banners are a great way to add colour to your stand, but keep it simple. Trying to pack everything you do onto one banner will make it really hard for visitors to read. If the banner is going to put behind a table, put the really important information on the top half.
Don't use tricks. Many businesses ask you to enter a competition to win a prize. All they are really doing is trying to get your contact details. If you want to collect business cards, so that you build up your newsletter mailing list, tell people that's what you're going to do. Take printed copies of your newsletter to show visitors what they'll be getting and tell them the benefits of subscribing to it.
Invite people to attend. When you've booked your stand at an event, tell your prospective clients that you'll be there. Invite them to bring their issues to your stand for you to solve on the day, giving them a taste of what you can do for them.
If you've been put of exhibiting because you don't like handing out leaflets, then think about how you can get more interactive. Think of ways to show what you do and how you do it, that will really grab the attention of visitors and turn them into clients.
To watch a video about an exhibition with a difference on 9 October 2013, click here.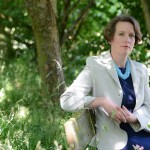 You Can Have My Cake and Eat it!
I'd like to share with you a brilliant marketing idea that I picked up recently.
Attending a networking breakfast at 4Networking Chippenham, I met Darren Clarke from Spotless Spaces, who specialises in contract cleaning. It's the sort of service that all large companies need – it's important to keep your office clean and tidy, but no one really wants to do it themselves. When did you last see a CEO rolling up his sleeves and polishing the boardroom table?! So it makes sense to bring in a company that can do the cleaning for you – quickly and unobtrusively. Many companies probably resent spending a lot of money on cleaning. Although a clean office will probably boost morale and give visiting clients a good impression, it's still difficult to measure the effect it has on your bottom line. (If staff start refusing to come into work or visitors faint in the doorway, however, you know your lack of cleanliness is affecting your profits!)
So if you run a cleaning company, how do you persuade prospective clients to consider you? How do you encourage them to look at the costs and benefits of cleaning and in particular, of using your company?
You could print out a letter to the MD and post it, along with your brochure, hoping that he or she will take the time to read it. However, that letter might not get past the PA, who knows how busy the boss is, so will 'file' your material in the recycling bin.
Or you could do what Darren does. He finds out the name of the person he wants to speak to and has a cake made for them. The one shown in this blog was for a Jaguar garage. He also has a mug made with the prospect's name on it. Then he delivers both, inviting his potential client to sit and enjoy a cup of coffee and a slice of cake, while reading through his brochure. And no surprise – Darren got the contract!
So what could you send someone? It doesn't have to be a cake – just get creative and think about how you can really grab the attention of your top prospects.
If you need Darren's team to clean your office, have a look at www.SpotlessSpaces.co.uk. If you need a great cake, check out Cakey Pigg Originals, from whom we've just ordered a cake for our 13th Birthday Party.
What could you send, to get the deal you really want?
We're looking for a new Account Manager to join our team.
Our current Account Manager, Debbie, has been offered a fabulous job with a larger company and we'll be really sorry to lose her. So now we need someone to take over from her and help us to continue providing a very high level of service to our clients, as we grow. In the last 12 months we've increased our turnover by 25% and need someone who can keep up with that growth and help manage our growing team.
This can be a full time or part time job, with a minimum of three days per week – we can be flexible on the days and hours worked. The position will be ideal for someone with marketing experience and a desire to gain more.
If you're interested, please read on and then call Chantal on 01635 578 500 to arrange a phone interview. Please don't send your CV before calling.
Or do you know someone you think will be perfect for the job? If so, please send this blog to them and ask them to call me if they're interested, to arrange a phone interview.
What's Involved?
This is a full time or part time job, with a minimum of three days per week. We're looking for a permanent member of staff to join us in our office in rural West Berkshire, so own transport is essential.
The Overall Purpose?
To carry out regular marketing activity for a number of clients, including Appletree, to help maintain a flow of potential clients into the businesses and help them to grow.
The Key Accountabilities?
1. Customers who rave about our business – working with clients as part of their marketing department; providing excellent customer service and proactive support to help them grow their businesses.
2. Effective, quality marketing deliverables – accurate copywriting, editing and production of materials including newsletters, brochures and websites; organisation of marketing events and workshops.
3. Clearly mapped client relationships – liaising with clients and suppliers to provide seamless marketing support; keeping accurate client records; providing support to other team members; following pre-determined processes and carrying out marketing action plans.
4. Effective, quality marketing for Appletree – responding to enquiries; maintaining company websites – updating copy, analysing statistics and carrying out research; managing in-house newsletter mailing lists.
If this sounds like something that you would love to do, please call 01635 578 500 to talk about it.
The Key Attributes?
* Some experience of marketing and a desire to improve it
* Excellent written and spoken communication
* Positive, patient and friendly attitude at all times
* Self motivated and able to work under own initiative
* Ability to work in a team and lead others
* A great sense of humour
* Inquisitive and keen to solve problems
* A desire to make a difference to other people's lives and businesses
* Maintenance of a good work-life balance
* Keen to learn, grow and develop.
Do you have these attributes? If so, call Chantal on 01635 578 500 for more information.
When and Where?
An office-based job at RG20 6RQ in West Berkshire.
The job is full time or part time for a minimum of 3 days per week, with wages of around £10 per hour and lots of opportunities to grow and learn.
If this sounds like your ideal job, please call Chantal on  01635 578500.
When someone trusts you, they are more likely to buy from you. How do you build trust? By developing credibility. What is credibility and how do you go about building it?
When you provide a service to your clients, or you sell high cost, high quality products, credibility is one of the things you need to help you grow your business. You won't find it listed as one of the tools you can put into your 'marketing mix' and yet it is vital for your success.
This blog looks at some of the ways in which you can build credibility for yourself and your business. I've also recorded a short video about building credibility, so if you'd rather listen than read, just click here.
Credibility is about good reputation; it is the power or influence it gives. All your prospective clients will be naturally suspicious of you, so it's your job to show them that you can be trusted by building respect with them. When someone trusts you, they are far more likely to buy from you. Your credibility is what allows you to develop the high level of trust needed for someone to agree to spend their money with you.
So how do you build your credibility?
Be helpful. When you meet a prospective client or referrer, find out how you can help them. What sort of clients are they looking? Do you have a new supplier you can recommend to them? If they ask for your advice, share your knowledge and expertise with them. Don't keep it all to yourself and only help your clients. Give whatever you can.
Stick to what you're good at. You need to become an expert in your field and the only way to do this is by sticking at it. Don't get distracted by something else, just because you think you can make money from it. Don't try to jump onto a new band wagon – focus on getting even better at what you already do well and become known for that. You can't claim to be an expert when you've only been doing something for a year, so you need to really work at it over the years.
Be consistent. As well as sticking to what you do and being consistent in your services, you need to show consistency in how you promote your business. A company that keeps changing its name or branding is likely to confuse potential (and existing) clients. Create a brand that reflects your values and then stay true to those values.
Write about it. One of the best ways of sharing your expertise and thereby building your credibility is by writing about it. Blogs, articles and newsletters are a great place to start. Don't brag about how great your business is, but focus on being helpful. Give your readers tips and ideas to help them. Once you've mastered short bursts of writing, thing about putting more of your knowledge into a book. A book will really boost your credibility.
Speak about it. Giving talks about your experiences is another way to share your knowledge with a large number of people and therefore increase your credibility. Running workshops and seminars allow you to share even more, over more time. A word of warning – if you've not had any training in public speaking, or you're very nervous, you can actually do your credibility more harm than good. Get some professional help if you need it, before embarking on a career on the stage. When you can do it professionally, you'll see your credibility soar.
In order to turn a suspicious prospect into a trusting client who loves what you do for them, look at all the ways in which you can build your credibility. Select the tactics that will work best for you and you'll be able to build a great reputation and a loyal following of clients.
Alex Polizzi, The Hotel Inspector, knows a thing or two about running successful hotels and about turning struggling establishments into ones that really thrive. While watching an episode on the TV recently, it occurred to me that some of her 'rules' can easily be applied to many other businesses.
The episode that inspired this blog focused on an historic hotel in St Albans, where the owners were trying to do too much. The building was extremely old and had all sorts of history attached to it. There was also rumour that the hotel was inhabited by ghosts, so one of the owners – part of a husband and wife team – had decided that her guests really wanted to know about all things paranormal. On arrival the Hotel Inspector was told about all the ghostly inhabitants and shown a bizarre – and somewhat tacky – collection of Halloween decorations, masquerading as a 'secret scary gallery'. The stunning dining room, with its oak panelling, was rather downgraded by the menu that featured a number of ghost-related dishes and the landlady was planning to convert the cellar into a themed room – probably a dungeon or torture chamber!
Aside from the ghostly goings on, the landlady also wanted to upgrade the bridle suite by spending up to £25,000 on redecoration and a brand new bathroom. Her husband was not impressed by most of her ideas; neither was our hotel expert.
Some programmes of this type carry out total renovations of homes or hotels, spending thousands of pounds on the work and implementing expensive marketing campaigns. This one was refreshingly different because the main recommendation was to simplify the business. Instead of scaring guests, they were treated to historical tours of the town and a menu that reflected the age of the building – something that none of the other eating establishments in the town were offering. A simple £10 lunch menu was created to encourage more day time passing trade – any elaborate ideas for themed evenings were turned down. In addition, Alex Polizzi suggested that the husband and wife take very clear, separate roles within the hotel.  The wife was put in charge of learning the history of the hotel and the town, so that she could lead walking tours and talk to her guests – something that she realised she loved doing.  The husband was responsible for the menu and for keeping it simple (and for keeping his wife out of the kitchen so that their staff could get on with their jobs!) This allowed him to carry out very simple, inexpensive local marketing, to bring more customers through the doors, where they could enjoy good food without be scared by the prices.
What about the bridle suite? The landlady got her wish of a new one, but for a mere £7000 and it was extremely tasteful and in keeping with the old building.
I've realised that the times when things haven't gone so well with my business are when we've tried to do too much. When you lose focus on what you're really good at, it can be all too easy to throw money at a new idea or an expensive marketing campaign – probably the worst thing to do if money is already tight. Instead, focus on what you're good at and look for ways of doing it even better than before. That way, you can build a business on your reputation, with a simple marketing message, without the need for gimmicks and a huge budget.