Archive for the 'Customer Service' Category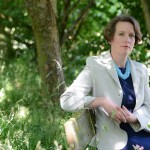 Why I Still Love My Skoda – One Year On
Just before Christmas 2012 I treated myself to a new car. It's a Skoda and when I first heard that the car that matched all my requirements (it had to be small, economical, meet my monthly budget, be delivered before the end of the year and, most importantly, be the colour green!) I wasn't sure about the make. They've had a bad reputation in the past – click here to see the blog I wrote about branding when my new car first arrived. But as soon as he arrived, I was in love!
One year on and I still love my Skoda. He's very economical to run and is a real talking point, because he's always the greenest car in the car park! Just before Christmas 2013 I had reason to fall even more in love with my car because of the great customer service I received from my local Skoda garage. The car has to be serviced once a year on the lease deal, so I called the local garage to book it in. It was a simple, straightforward process with a nice, positive chap at the end of the phone. He asked if I would need a lift to anywhere in the town, once I'd dropped the car off.
Actually I decided to sit in their nice warm office and drink their free coffee, but it was great to be asked. I could have used the service to get to a meeting locally, to make good use of my time; instead I sat in a comfy chair and wrote this blog! This was made even easier by the free wifi available – and by free I mean that I didn't even have to give anyone my email address. Too many meeting places and hotels are still asking for your details before giving you access, only giving you access for a certain time, or worse, still asking you to pay for access!
While my car was being serviced, the garage carried out a free 'check' of the car to see if it needed any other work done on it. Now I know that this is their clever way of looking for more work to do, to encourage me to spend more money. It didn't work, but it's a nice touch and something we should all think about doing for our clients, to see how else we can help them (and help them spend money with us.)
The other nice thing the Skoda garage did for me was clean my car for free – inside and out! I had actually washed my lovely little car a couple of weeks before, but hadn't vacuumed the inside for a while. I'm really grateful to the garage for getting rid of all the autumn leaves, dog fur and other debris that had collected. I love driving an almost new car and like to keep it clean, so having this done for me, for free, without me having to ask for it, was a really nice touch.
Great customer service isn't difficult. It's about doing things that your customers expect, without them having to ask. It's about doing extra things that don't cost you much, but which will surprise and delight your customers. Skoda have done a great deal to improve the bad name they had many years ago and the team at Ridgeway Skoda in Newbury are working hard to maintain that reputation. Well done Dan and the team!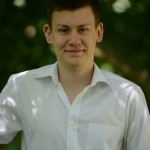 Being an Apprentice Must Be Rubbish!
On Monday I had my six month review with Chantal; it's hard to believe I have been at Appletree for half a year already. The time has flown by and I have learnt so much. Starting as an Apprentice I was worried that my days would be filled with shadowing other staff members, making cups of tea and keeping the office clean and tidy. I was wrong! Although a lot of my time has been spent learning new skills by watching others, I have also been given a lot of free reign and left with a lot of responsibility.  It's nice to feel like an important part of the team so quickly after starting.
In my first six months here, I've had a variety of work to do, jobs such as co-ordinating events,  editing blogs and writing newsletters for clients (the first of which went really well). I have had much more to do than I was expecting, which has made coming to work enjoyable and educational. After my colleague Yan left, just under a month ago, my role at Appletree has changed dramatically but only in a good way. I now have much more work to do and more responsibility. I can turn up to work knowing that I won't be waiting for other members of the team to show up before I have something to do.
Just what do I love about working at Appletree?
There are quite a few things that are great about working at Appletree, if I was to write them all down this list would be endless, so I have chosen my top four and here they are:
The Location. One of the things I love about working at Appletree is coming to work in an office with a view of the countryside, apple trees in the back garden, a horse in the paddock to the left and no traffic noise to stress me out. It's so peaceful in the office and its a nice relaxing drive to and from work every day.

The Office. The office at Appletree may be small, but it is never a dull place to work. As an Apprentice I was sceptical with how much work I would be burdened with. I have never had a day where the work has been the same. I am always being asked to work on new projects or finding new ways of doing my job. I have never woken up and thought to my slef "oh god! I have to go to work!" This is a fantastic feeling to have, as in the past I found myself getting bored with jobs after a while.
The Team. Again, like the office it may be small, but the team at Appletree is a hardworking and motivated team. We all know how to have a laugh and how to get work done. One of the most important things about a team is that they should all get along and I think it's safe to say we are all friends as well as team members here.
The Clients. It's great to have such a varied range of clients; it makes working with them on a day to day basis much more interesting. From writing tweets to uploading blogs and newsletters the work is never the same.
I think it has been a fantastic first six months at Appletree. I have learnt so much and knowing that my college course starts in January I know that I have only just started mt voyage of discovery. I am enjoying it thoroughly  and I know that that I am going to carry on learning and enjoying my next six months and the months after that.
merry Christmas to you all, Have a fantastic New Year. See you all in 2014!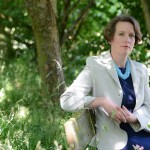 Ad Hoc Marketing Doesn't Work – and it never has!
You've probably heard me say before that ad hoc marketing does not work. This means that just going to one networking meeting or sending out one newsletter won't get you a flood of new business. You need to keep working at it. You need to give marketing a chance, because you need to get into the head of your prospective clients and really help them to understand how you can help them.
Here's what someone thinks as he or she looks at each of the adverts you place in your local magazine or online:
The first time a man looks at an advertisement, he doesn't see it.
The second time, he doesn't notice it.
The third time, he's conscious of its existence.
The fourth time, he faintly remembers having seen it before.
The fifth time, he reads it.
The sixth time, he turns up his nose at it.
The seventh time, he reads it through and says, "Oh brother!"
The eighth time, he says, "Here's that confounded thing again!"
The ninth time, he wonders if it amounts to anything.
The tenth time, he asks his neighbour if he has tried it.
The eleventh time, he wonders how the advertiser makes it pay.
The twelfth time, he thinks it must be a good thing.
The thirteenth time, he thinks perhaps it might be worth something.
The fourteenth time, he remembers wanting such a thing a long time.
The fifteenth time, he is tantalized because he can't afford to buy it.
The sixteenth time, he thinks he will buy it some day.
The seventeenth time, he makes a mental note to buy it.
The eighteenth time, he swears at his poverty.
The nineteenth time, he counts his money carefully.
The twentieth time he sees the advert, he buys what it is offering.
The list you've just read was written by Thomas Smith of London in 1885!
So you see, ad hoc marketing does not work – and it never has!
Christmas is here - bring on the Festive Marketing
There are five weeks until Christmas is upon us, making the large companies going crazy with festive spirit.
In the past week I have been bombarded with TV adverts, radio broadcasts, Christmas posters and store-front decorations. Its easy to see how the big companies do it, using a huge budget, famous faces and instantly recognisable voices to get their names out there.
From the moment the latest John Lewis Christmas advert was shown on TV, people were talking about it all over social media. Twitter went crazy with #JohnLewisAdvert receiving 14,500 tweets. People from all over the UK started raving about it, causing floods of people to check out their website, YouTube account and visit their stores.
What can you do?
 Website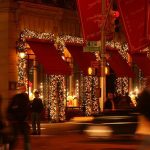 Make your website or social media pages as eye catching as possible, adding festive images or a change of colour scheme, just like shops do with their window displays. Entice people in. When people like what they see on your home page (or shop window) they are far more likely to want to delve in and see what else you offer.
Make sure the rest of the content on your website is just as interesting and festive as the home page. There's no point in enticing people in, with bright lights and sparkle, if the inside of your shop is dull and boring. Keep your content up to date and make sure to keep the festive feel flowing throughout your site.
Offline Marketing
This is very important this time of year, with people waiting by their letter boxes, for news and letters from family members. Take this opportunity to send hand written Christmas cards. Make your mail "lumpy" add Christmas inspired branded stationary – I'd be much more excited to open a letter if I could feel a free gift inside.
I received a sample box from Whiney Woods with a fantastic selection of pop up business cards, collapse-able card pen holders, Christmas decorations covered with their logo and creative brochures – all emblazoned with festive decoration. Check them out for some brilliant ideas.
Of course without a million pound budget you can't create a fantastic TV advert, with a chart topping star singing your jingle. However, with some careful thought and some clever planning you can spread the festive cheer from your business. When people see you aren't the ordinary black and white business, like the other thousands out there, they will pay you more attention and visit your site or pick up the phone.
If you have any other festive marketing ideas or ways to drive business during the Christmas period let me know.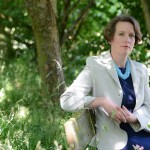 How NOT to Do Exhibitions
I never used to enjoy attending exhibitions. As an exhibitor, I didn't like standing behind a table trying to hand out leaflets to people who weren't really interested. As a visitor, trying to avoid exhibitors who just wanted to sell me something was always a challenge. And then I learnt a different way of doing things.
Click here to watch a video that's full of tips. It will also tell you about an interesting event that's being held on 9 October 2013.
Here are some more ideas for you, to help you get more from exhibitions.
Check out your competition. Take some time during the day to visit the other stands. See what other people are offering and see what they are doing to attract visitors to their stands. What are they saying and doing? How are they representing their businesses visually? What ideas can you 'borrow' from them?
Get interactive. Handing out leaflets or running a scrolling PowerPoint presentation won't encourage visitors to interact with you. Think about how you can demonstrate your business in a different and innovative way. What will grab the attention of passing visitors?
Don't hide behind your table. Sitting or standing behind a table puts a barrier between you and potential clients. If you can, push your table back against the wall to give you space to stand in front of it.
Package your services. When you provide a service, rather than a product, it can be difficult to demonstrate what you do. Think about how you can package what you do, to create 'products'. They make it easier for people to buy from you and easier to sell what you do. Products are also easier to display visually than services. At Appletree we now have two books that we can show off and sell.
Make it visual. Pop up banners are a great way to add colour to your stand, but keep it simple. Trying to pack everything you do onto one banner will make it really hard for visitors to read. If the banner is going to put behind a table, put the really important information on the top half.
Don't use tricks. Many businesses ask you to enter a competition to win a prize. All they are really doing is trying to get your contact details. If you want to collect business cards, so that you build up your newsletter mailing list, tell people that's what you're going to do. Take printed copies of your newsletter to show visitors what they'll be getting and tell them the benefits of subscribing to it.
Invite people to attend. When you've booked your stand at an event, tell your prospective clients that you'll be there. Invite them to bring their issues to your stand for you to solve on the day, giving them a taste of what you can do for them.
If you've been put of exhibiting because you don't like handing out leaflets, then think about how you can get more interactive. Think of ways to show what you do and how you do it, that will really grab the attention of visitors and turn them into clients.
To watch a video about an exhibition with a difference on 9 October 2013, click here.